How to Make a System Context Diagram

Part 1: What is System Context Diagram?
System Context Diagrams (SCDs) offer a high-level view of a system. It represents an entire system, as well as its boundaries and environment. SCDs illustrate the information flow between a system and other actors. It is most commonly used to highlight who or what may interact with a system in order for the desired outcome to be realised.
Because of its high-level view, SCDs are often used to define the scope of a system. As they are often illustrated with simple notation, they are easy to understand by a wide range of stakeholders.
Part 2: How to Make System Context Diagram?
Step 1: Start EdrawMax.
Step 2: Navigate to [New]>[Flowchart]>[Data Flow Diagram]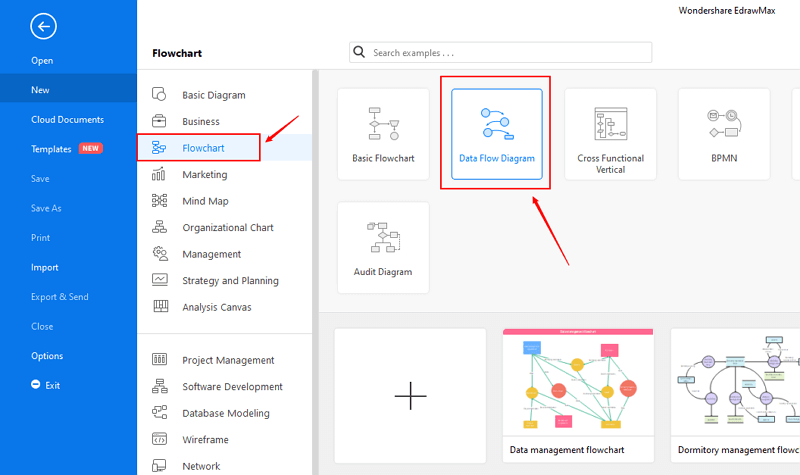 Step 3: Select one system context diagram template to edit on it or click the [+] sign to start from scratch.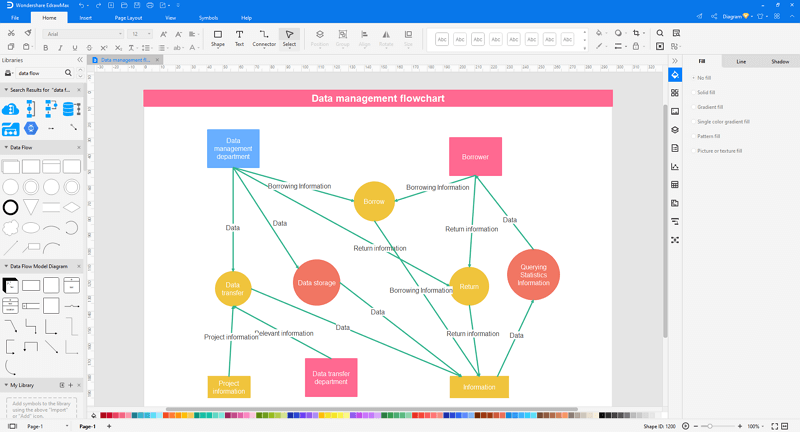 Step 4: You can export the file to Graphics, PDF, editable MS Office file, SVG and Visio vsdx file.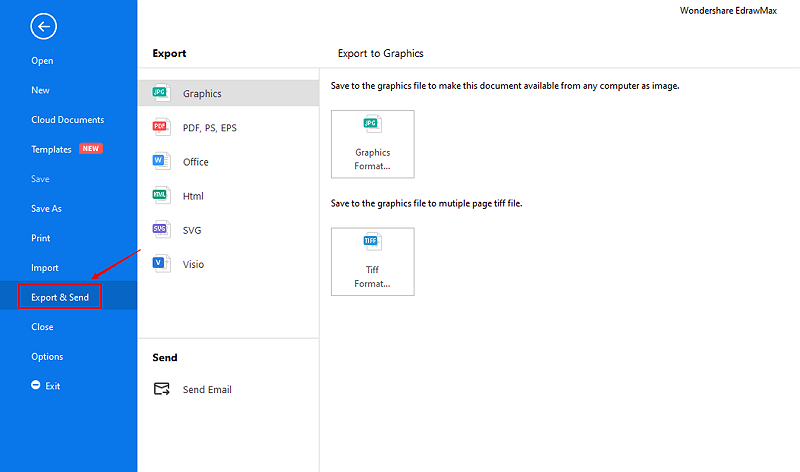 Step 5: And you can share your diagram with others via social media and web page.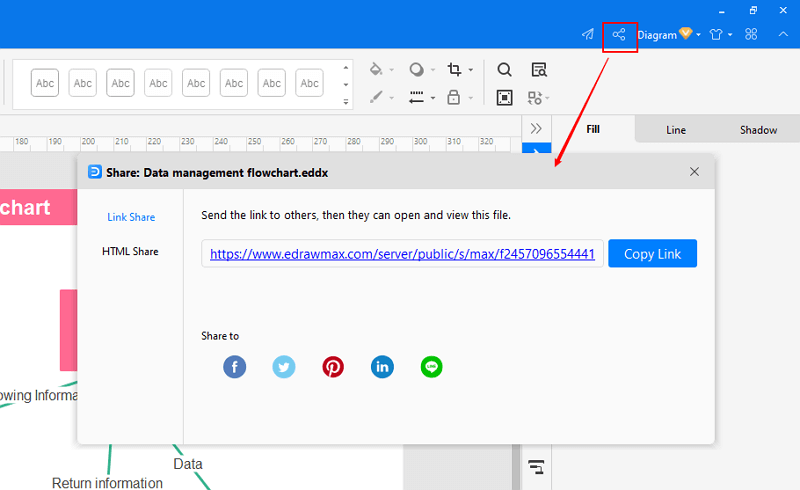 Watch this video to learn more. If the video doesn't play, please visit it at YouTube.
Part 3: System Context Diagram Examples
Example 1: System Context Diagram for Your Salesforce Project
A System context diagram in engineering is a diagram that defines the boundary between the system or a part of a plan, and its environment, showing all the entities that interact with it. One of the SCD examples would be the context diagram for a Salesforce project. In cloud networking, the Sales Manager will receive notifications of any closed leads that materialized in the company's favor.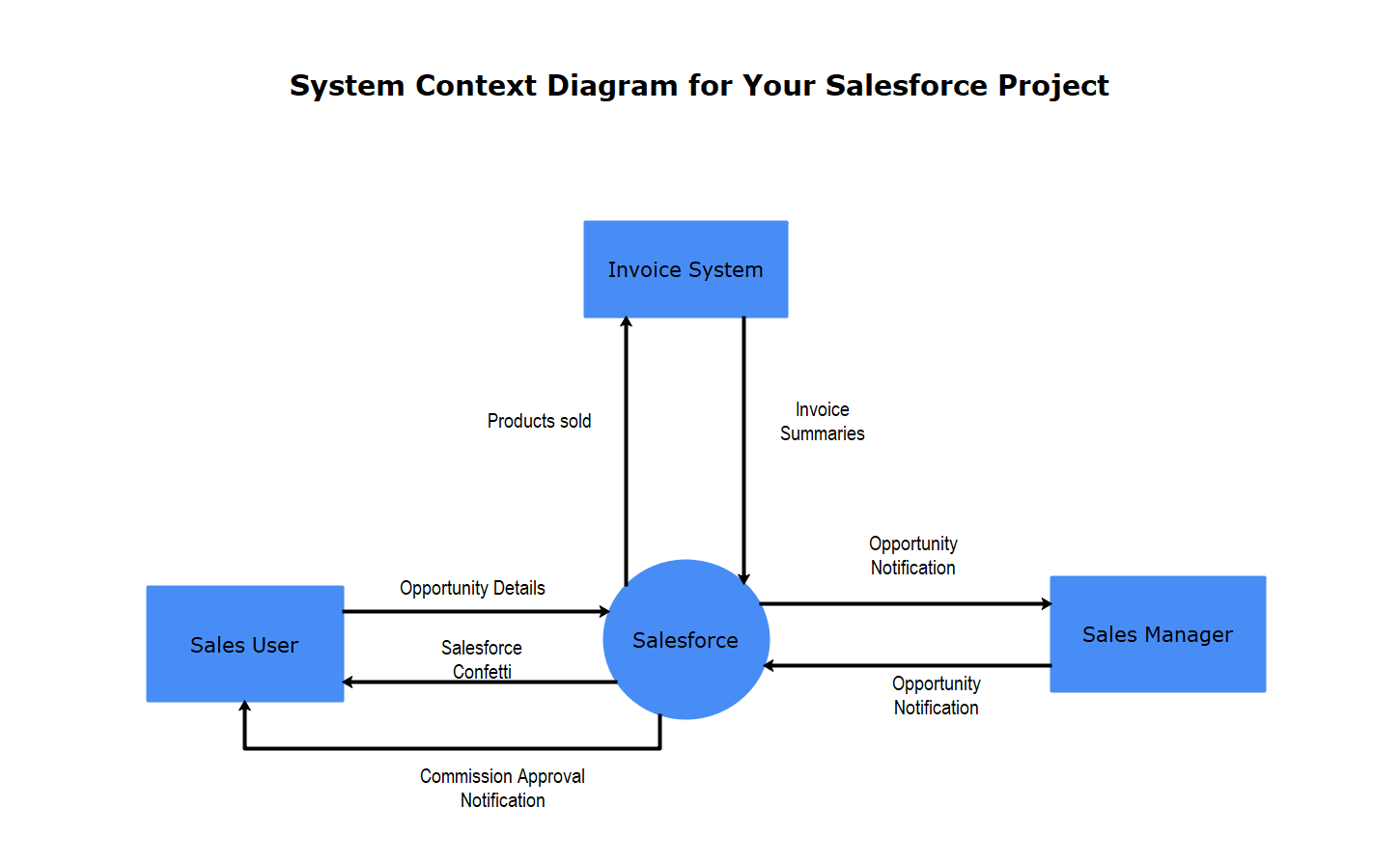 Example 2: Banking System Context Diagram With Other Banks And Sales Agents
A context diagram is sometimes referred to as a level 0 data-flow diagram. An SCD is drawn to define and clarify the boundaries of the software system. One of the examples of a System Context Diagram would be the check on inflation with a local Bank system where sales agents and other bank employees work in unison to improve productivity.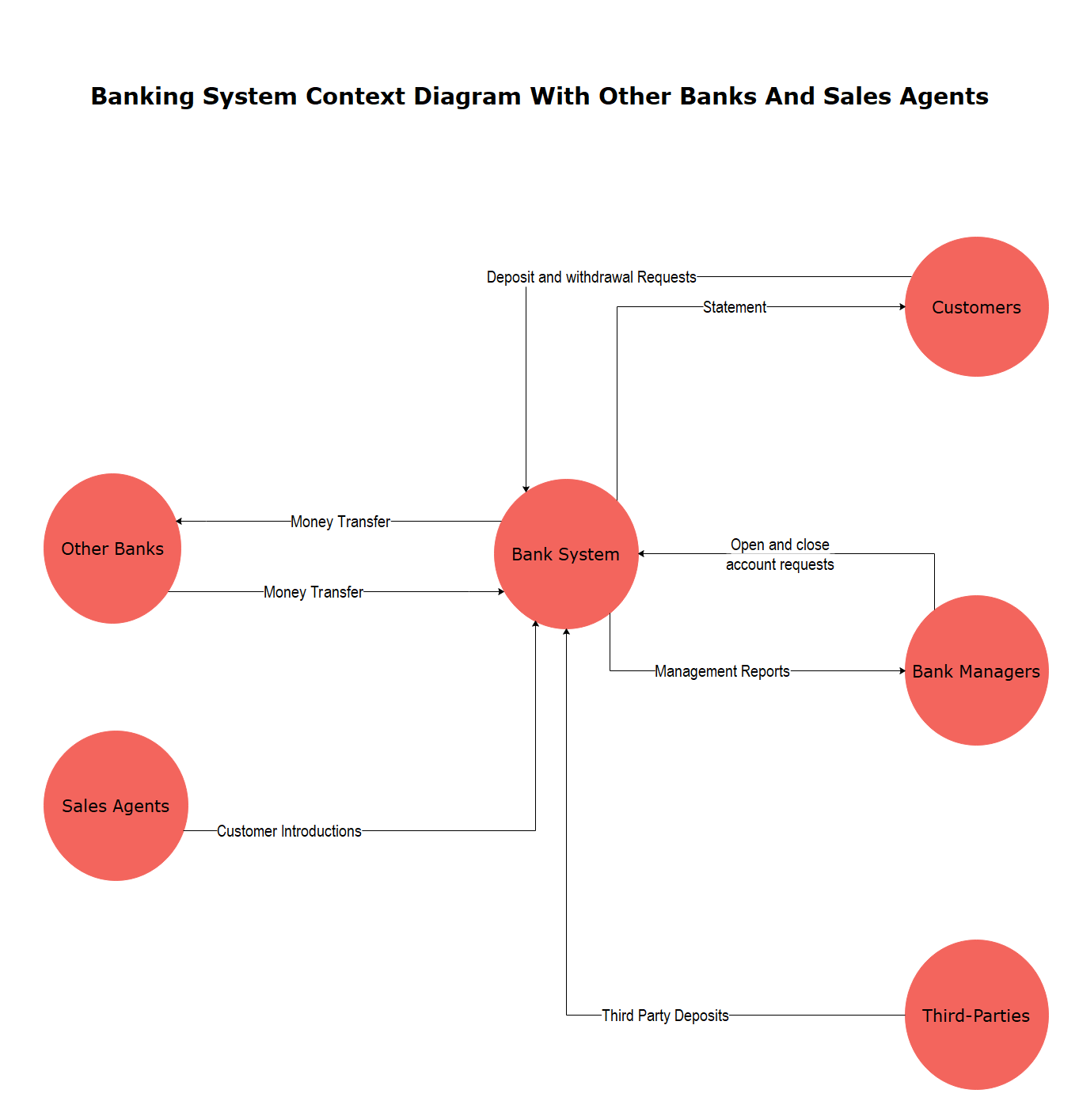 More Related
Download system context diagram Software and view all examples for free
System Context Diagram Examples and Templates