How to Create Clipart Effortlessly

Do You Want to Make Your Clipart?
EdrawMax specializes in diagramming and visualizing. Learn from this Clipart complete guide to know everything about the Clipart. Just try it free now!
Many people want to create clipart but don't know where to start. In this article, we're going to show you how to create a clipart that looks real and the free tool EdrawMax to create amazing clipart.
Clipart is simply a collection of pictures that you can use as a replacement for drawings and photographs. All of them are found online, so there's no need to go out looking for clip art. Many people collect clip art to make posters and flyers, decorate their websites' pages, and add to their computer backgrounds. If you are facing issues searching for ideas, you can look through the thousands of clip art images available on the Internet to find inspiration.
Part 1: What is Clipart?
The clip art is an image that is designed by artists to be inserted into electronic documents. These images can be of any category, such as people, animals, household objects, and many others. Notably, there is a wide range of clip art that can be found on Microsoft Word. However, clip art can be downloaded on some websites royalty-free.
The clip art is useful for adding some visual interest to your work. They can be useful for showing steps of certain processes or visually conveying ideas. In addition, clip art can be easily found. Its accessibility makes it incredibly useful for users, such as students. As they usually are vector images, they can be placed in any format of documents.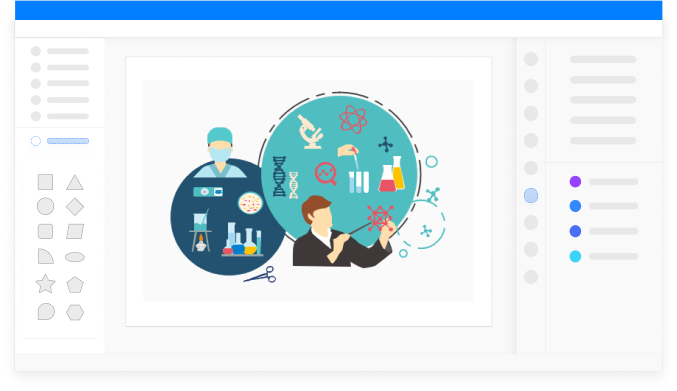 Part 2: How to Create Clipart
Step 1: Launch EdrawMax on your computer, and open a blank file.
Step 2.1: Find Clip Art on the left symbol library pane, and you will see there are different types of premade cliparts in EdrawMax (V11.1.2 or below version).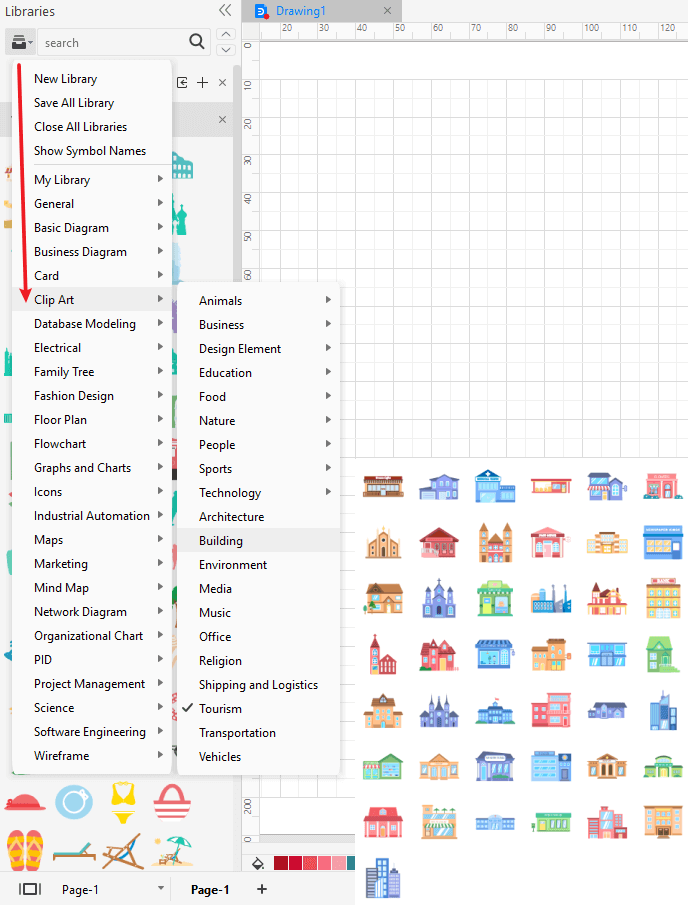 Step 2.2: Find Clip Art on the Insert tab directly if you are using EdrawMax V11.5.0 or above version.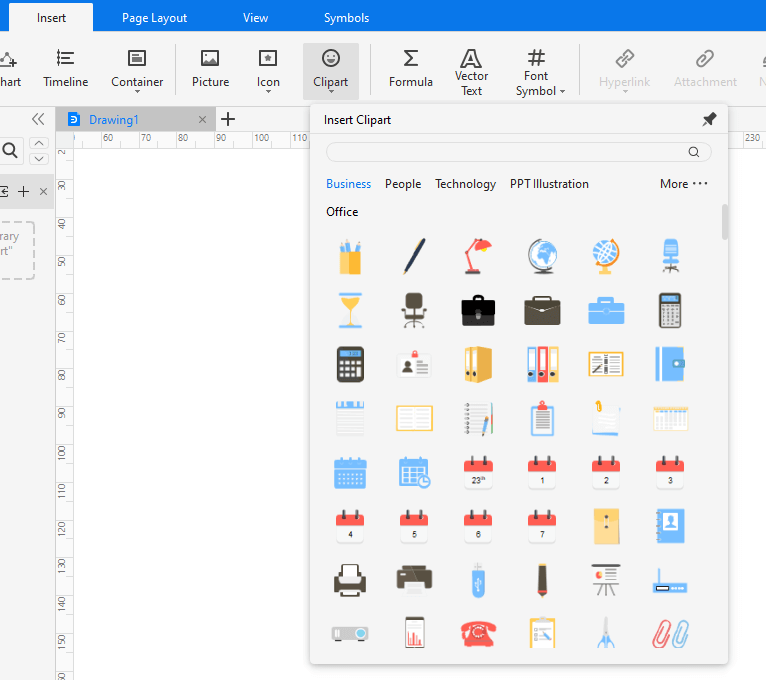 Step 2.3: You can also create your own clipart with the editing and drawing tools in EdrawMax, including pen tool, pencil tool, formatting tools, etc. You can find these tools on the right pane and top menu. Watch the video tutorial below and learn how to create clipart on your own!
Step 3: When you finish designing your certificate, you are able to save and export the creation to graphics(JPG, PNG), PDF, editable MS Office file format, SVG and Visio vsdx file format.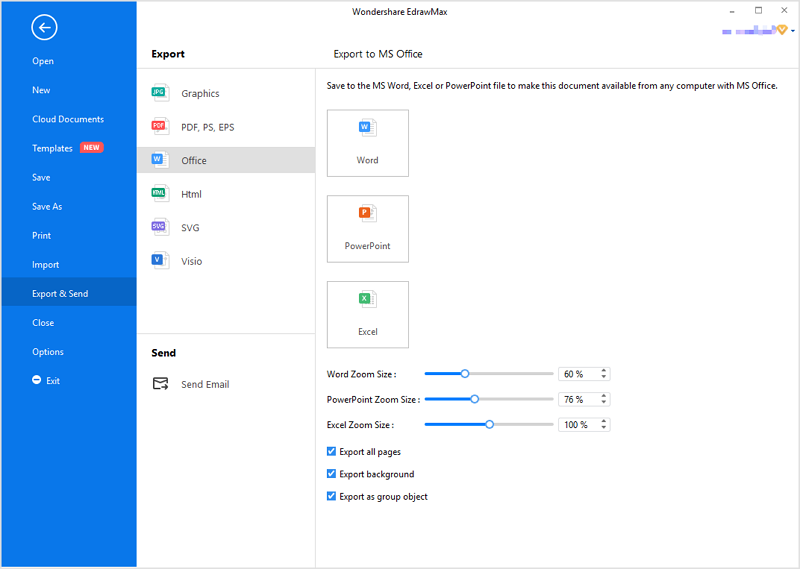 EdrawMax Desktop
Create over 280 types of diagrams
Windows, Mac, Linux (runs in all environments)
Professional inbuilt resources and templates
On-premises software for business
Enterprise-level data security
EdrawMax Online
Create over 280 types of diagrams online
Access diagrams anywhere, anytime
Team management and collaboration
Personal Cloud and Dropbox Integration
Part 3: Free Vector Cliparts
Tourism Cliparts
Biotechnology Cliparts
Logistics Cliparts
Bread Cliparts
Office People Cliparts
Group Cliparts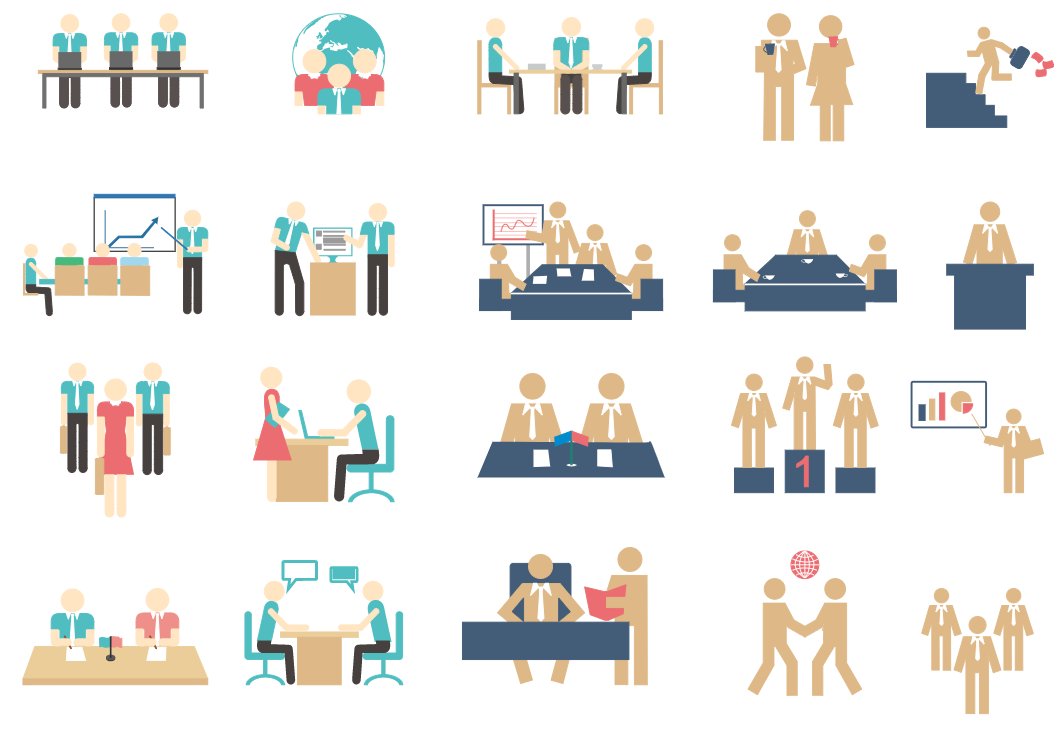 Student Cliparts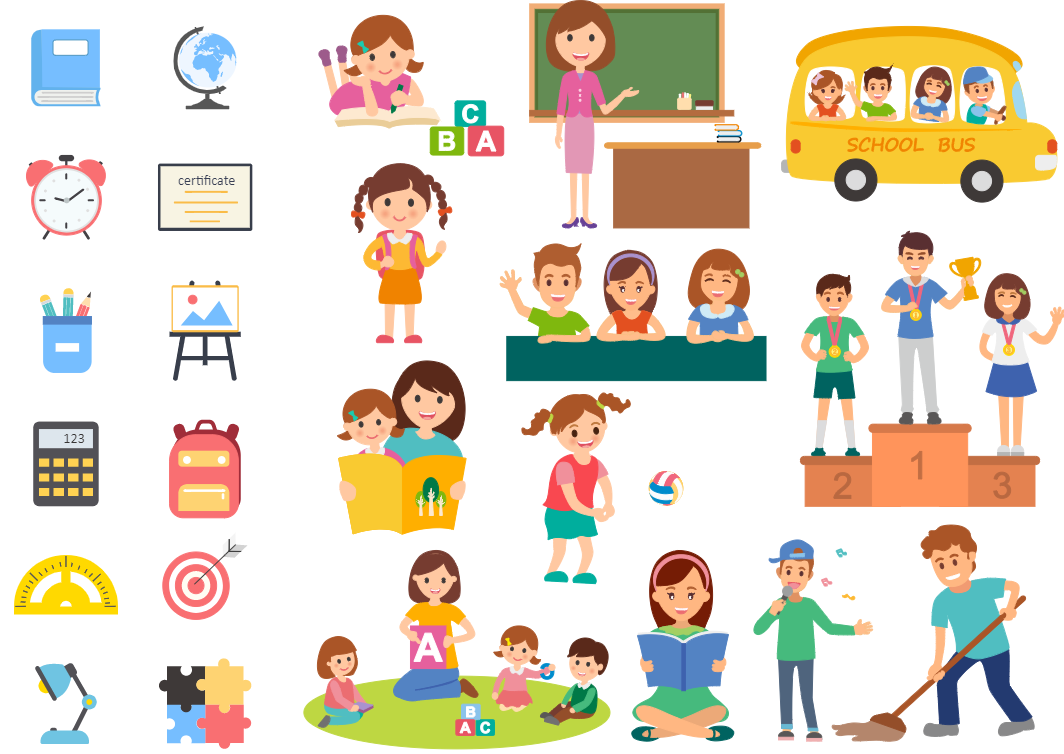 Business Cliparts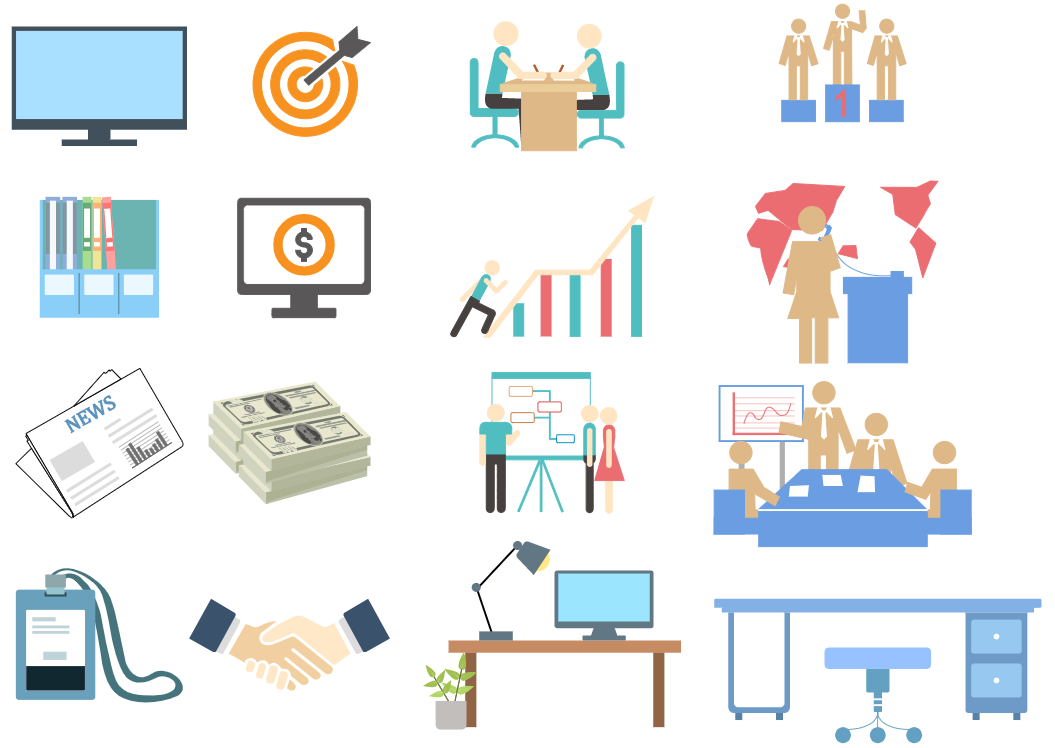 Presentation Cliparts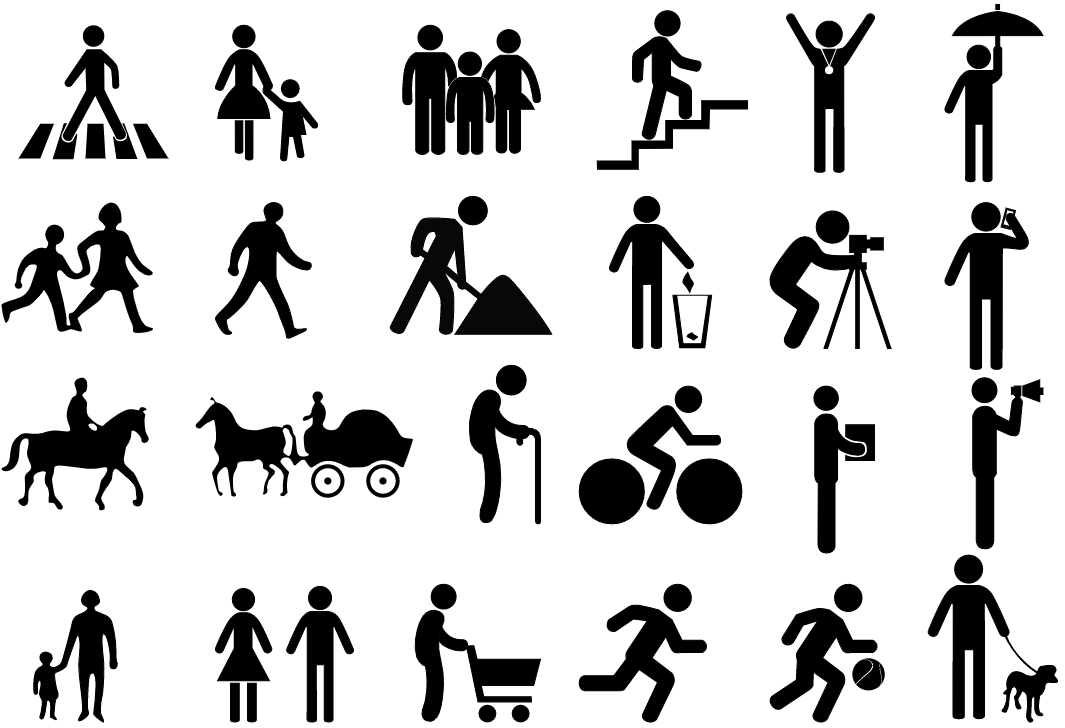 Part 4: Free Vector Cliparts
You can use clipart images to help you in presenting information to others.
If you need some images that will make your presentations more attractive, you should use clipart images. They come in different styles and designs. You can also use them for designing business presentation slides, flyers, brochures, web pages, and posters.
Creating a clip art file usually comes with two things: the picture and a name. Sometimes, you can also find additional information, such as the number of copies, dimensions, and color.
If you are using them to design some slides or brochures, you might not want to see the entire picture. You might want the parts that you need. This will save you time.
Most clipart images have a background, and you can easily cut them out using a program like Photoshop. If you are using them for presentations, you can use them in black and white or in color. You can also add text to them if you wish to explain something. Using clipart images can help you get your point across better. They make your slides more interesting and engaging.