How to Make a Good-Looking Banner Simply

Part 1: What is Banner?
A banner is a long strip of cloth with text or images on it and often bears the logo, information, and slogan of an organization. It is commonly used for branding and advertising purposes. They can be hung in public areas where large crowds of people can see them for maximum exposure. These physical banners are useful for advertising purposes, as they are often quite large in size, meaning they are perfect for quickly grabbing an audience's attention. They are also relatively cost-effective and easy to mass-produce.
Besides physical banners, online banner ads are becoming an increasingly popular advertising method for companies in today's digital age. Banner ads are ads placed on a web page. People visiting the web page can see the banner ad and also have the option to click the banner ad, thus driving traffic to the advertiser. Online banner ads have become a necessity. With many people engaging with e-content more than ever, banner ads have become the most effective way to reach the largest and most relevant audience possible.
Part 2: Banner Elements
Users can find various banner elements in the libraries of EdrawMax. All the vector elements are editable and users are free to change the colors, reset the size, and group/ungroup them. What's more, there is nothing to worry about if you can not find the element you want. You can find a set of handy drawing tools and make your own symbols.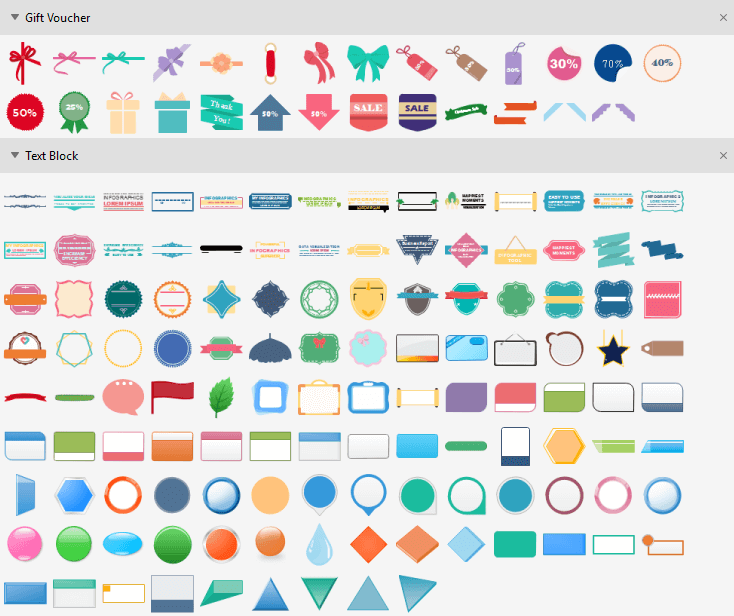 Part 3: How to Create a Banner
Step 1: Open EdrawMax from your computer, and navigate to [New] > [Graphic Design] > [Banner].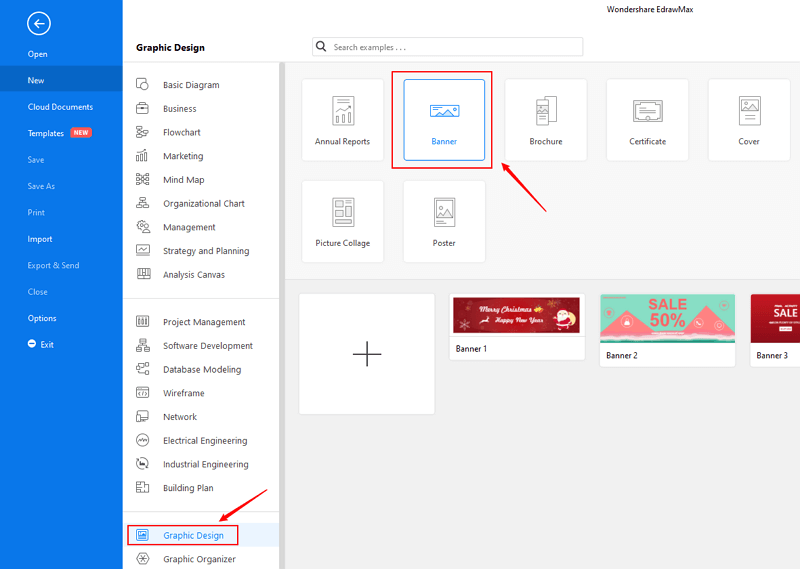 Step 2: Open and modify a banner template from the inbuilt template gallery, or you can design a new banner with the pre-set gift vouchers and text blocks.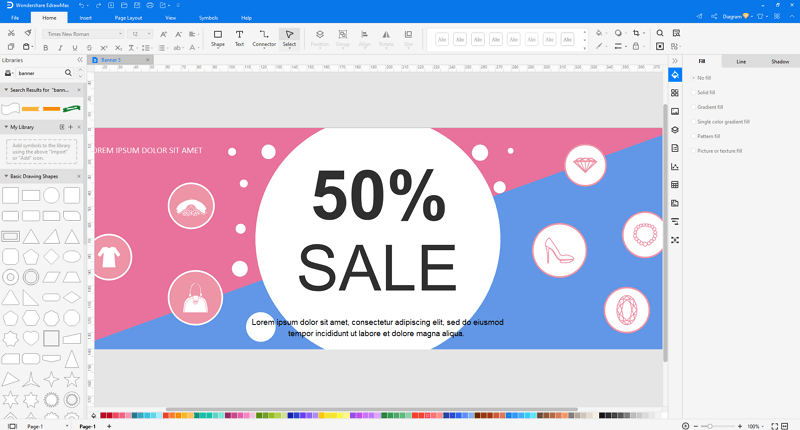 Step 3: You are able to save and export the creation to graphics(JPG, PNG), PDF, editable MS Office file format, SVG and Visio vsdx file format when you finish designing your banner.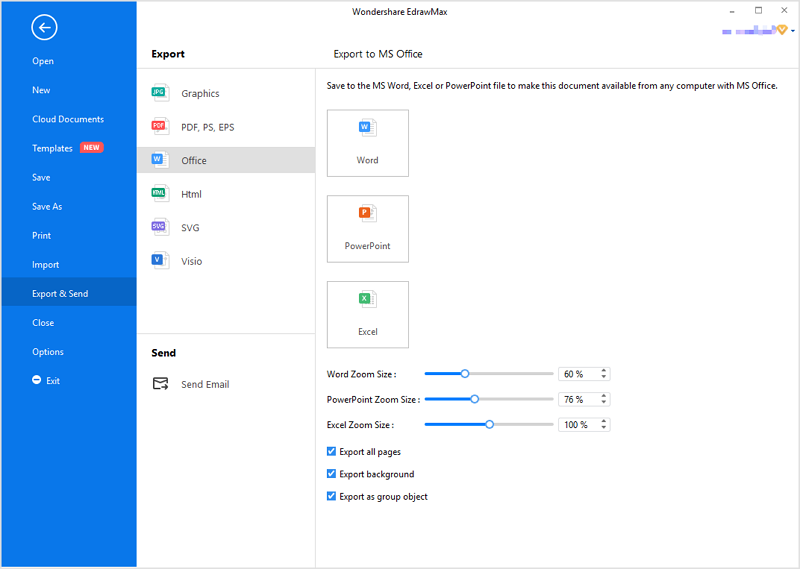 Step 4: You can also share your banner with others via social media or sharing links. In addition, you can publish your banner into EdrawMax's online template gallery.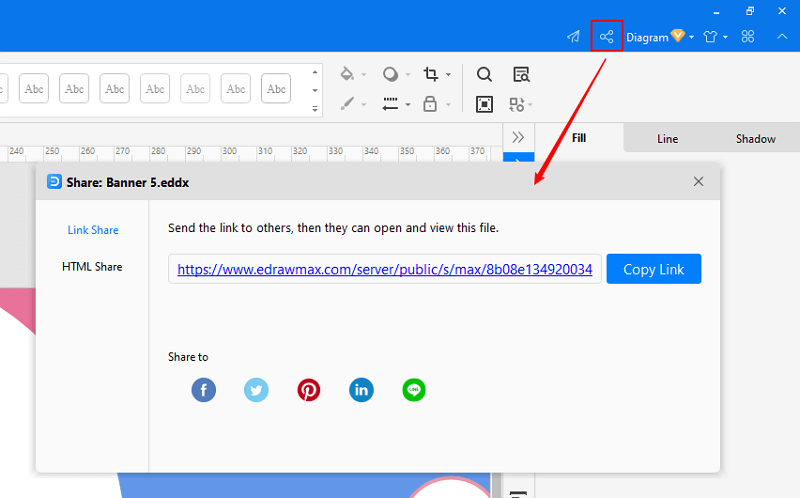 EdrawMax
All-in-One Diagram Software
Create more than 280 types of diagrams effortlessly
Start diagramming with various templates and symbols easily
Superior file compatibility: Import and export drawings to various file formats, such as Visio
Cross-platform supported (Windows, Mac, Linux, Web)
Security Verified |
Switch to Mac >>
Security Verified |
Switch to Linux >>
Security Verified |
Switch to Windows >>
Part 4: Banner Examples
Example 1: Christmas Banner
Example 2: City Google Plus Cover
Example 3: Company Twitter Header
More Related
Top 5 Amazing Twitter Banner Templates
Attractive Google Plus Banner Templates
Top 5 Amazing Twitter Banner Templates