Spider Web Chart - A Dynamic Tool for Data Analysis

Part 1: What is a Spider Web Chart
1. Drag a model from the model library.
Spider Web Chart, also called radar chart, a graphical method to represent multivariate data in the form of a two-dimensional chart of three or more quantitative variables. It is useful for rating an item or items along 3 or more axes, e.g. the cost, quality of faculty, campus facilities, and student life for three different colleges.
Part 2: Benefits of Using Spider Web Charts
Following are benefinits of using spider web charts.
Make concentrations of strengths and deficiencies visible.
Clearly display the important categories.
Define full performance in each category.
Offer vivid and visual description.
Part 3: How to Create A Spider Web Chart
EdrawMax should be what you need to draw a spider web chart. Its various built-in templates and examples would help you a lot.
EdrawMax
All-in-One Diagram Software
Create more than 280 types of diagrams effortlessly
Start diagramming with various templates and symbols easily
Superior file compatibility: Import and export drawings to various file formats, such as Visio
Cross-platform supported (Windows, Mac, Linux, Web)
Security Verified |
Switch to Mac >>
Security Verified |
Switch to Linux >>
Security Verified |
Switch to Windows >>
1: open a spider web chart template
Navigate to [New] > [Graphs and Charts], and then double-click the icon of Spider and Radar to open a drawing page for creating a spider web chart.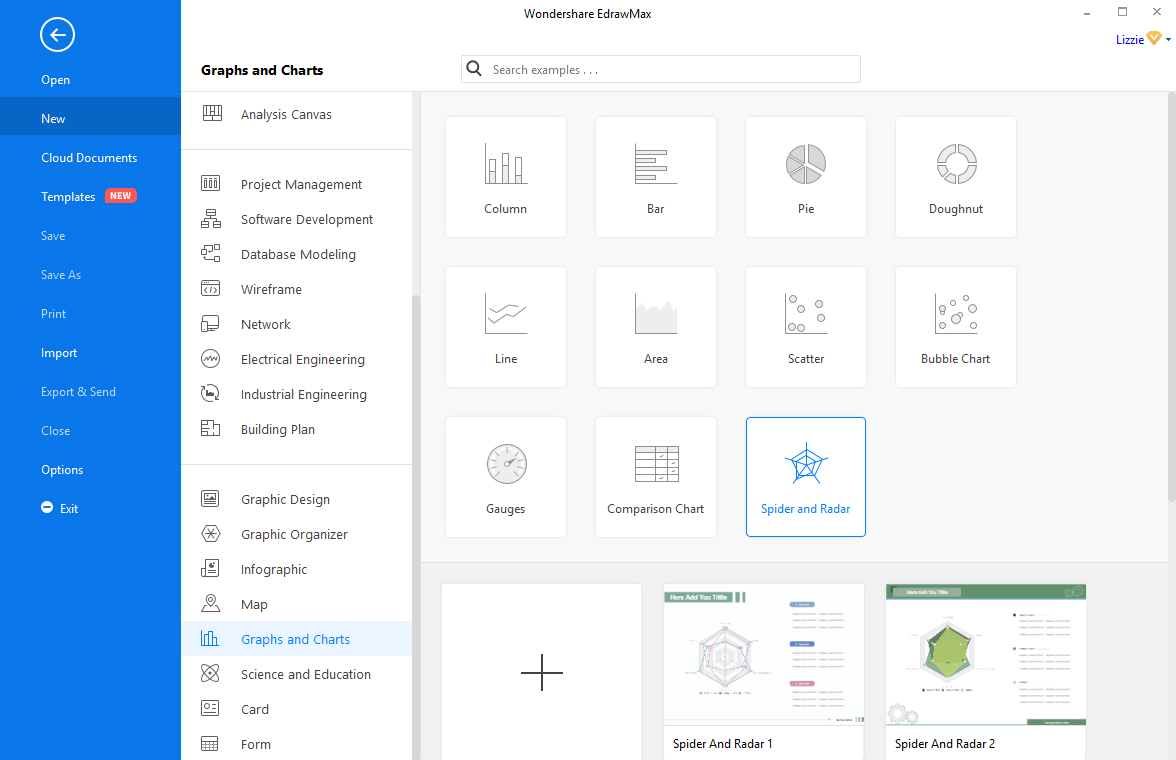 2: add chart shapes to the spider diagram
Select a spider shape you like from the symbol library. Drag and drop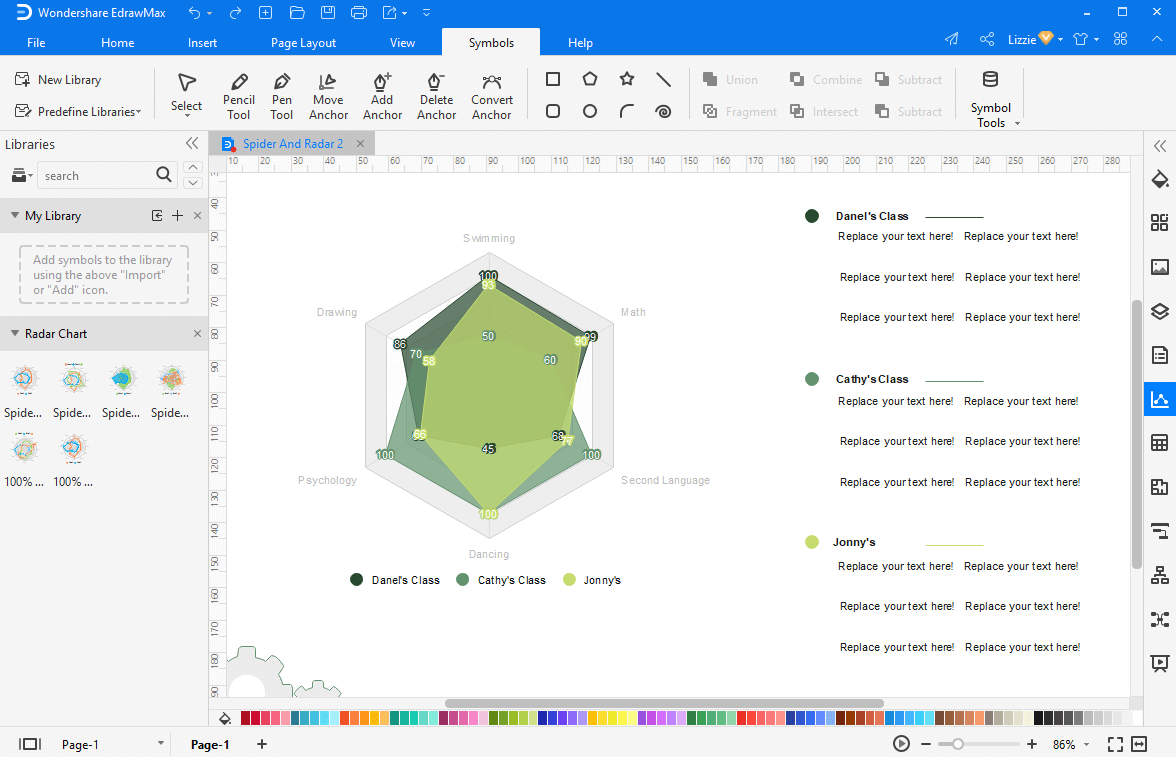 3: clicks on the floating action button and enter the data
Point to the floating button, a window will appear, just choose the item you need to add such as series number, ring number, max value and so on.
4: save or export completed spider web chart
When you finish the spider web chart, go to Export & Send under File to export the file as other formats such as ppt, word, jpg, vsdx, pdf, etc.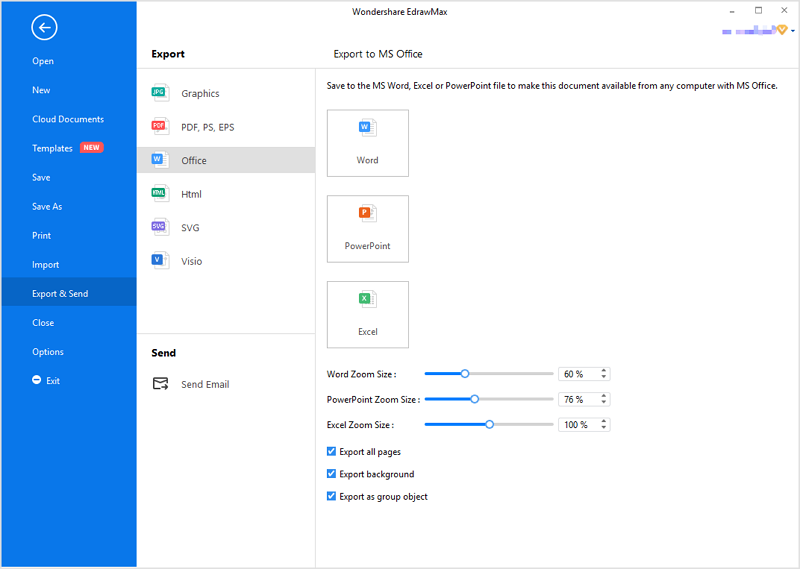 Related Articles