Workflow Diagram Software for Mac
Create professional-looking workflow diagram on Mac OS with built-in symbols. Provide a visual way for your functional, technical, or a business process to show how work gets accomplished.
Try it Free
Try it Free
Try it Free
Download for Windows 2000/2003/2008/XP/Vista/7/8/10
Download for Mac OS X 10.10 and later
Download for Linux Debian, Ubuntu, Fedora, CentOS, Mint and more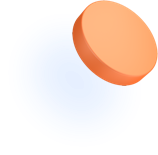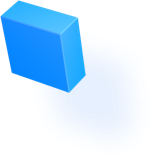 Full Set of Workflow Symbols
Our program offers a set of workflow symbols categorized in 3 libraries: Workflow Departments, Workflow Objects, and Workflow Steps. You can add any of them on the drawing canvas as you please and remove them by a simple click on the Delete button. The symbols can be resized or re-colored according to your personal situation.
Create Stunning Workflow Diagram on Mac
How to Create Workflow Diagram
Workflow diagrams are usually full of clip arts showing vivid scenes of individual steps in a process. Whenever you open a workflow diagram drawing page, several workflow symbol libraries will show up automatically, from which you can find clip arts for departments, objects and workflow steps. Like flowchart symbols, these workflow symbols are designed with floating buttons for automatic connection of adjacent shapes, which will make your design fast and accurate in layout.
View Workflow Diagram Examples
Examples are probably one of the most asked-for items when people want to make their own workflow diagrams. Edraw has contributed lots of workflow examples to help users, especially new beginners, to get started. They are well-created examples based on real topics. Each example is provided with the editable format, so that you can always download and modify.
Available Flowchart Types
Besides basic flowchart, there are also templates for BPMN, Data Flow Diagram, IDEF diagram, Work Flow Diagram, etc.