It's an alternative to Visio® for Mac
If you are a Mac user and want to make diagrams with Microsoft Visio? You're out of luck, it only works on Windows. EdrawMax is a powerful and all-in-one diagramming solution for those looking for a Visio® alternative on a Mac.
It's affordable, easy to use, and even more powerful than Visio®, it offers much more high quality templates and symbols which allows you to create more than 280 types of diagrams.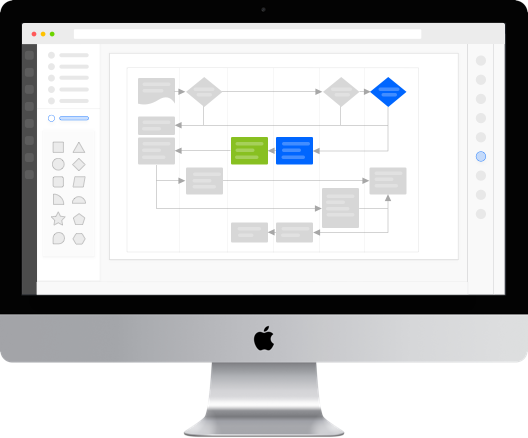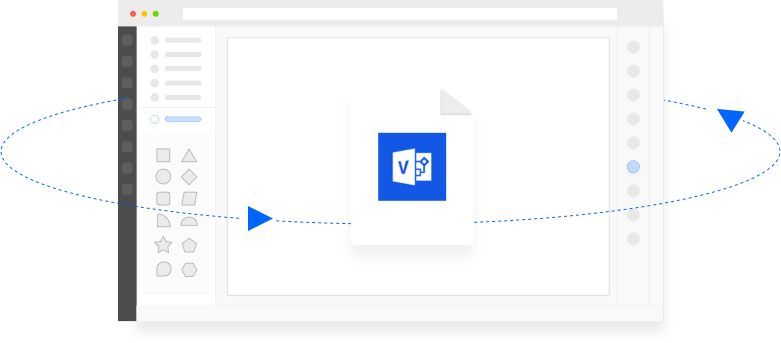 Import and export MS Visio® files on a mac
You won't need to recreate tons of diagrams and graphics by redrawing them if you've recently switched from a PC to a Mac. With EdrawMax, you can simply import your files and continue working. You'll be able to edit files just as you would in Microsoft® Visio®. After editing, you can export them back to Visio in just a click and continue to collaborate with co-workers who may still be using Visio®.
More than 2000 high quality templates
EdrawMax offers more than 12000 symbols and 2000 customizable templates, which leaves Visio far behind. It allows you to create more than 260 types of diagrams with ease, from the technical diagrams to the attractive infographics.
More affordable
Equip your entire organization for lower licensing and IT support costs on the equivalent number of seats of MS Visio®—save up to 82%.
*By switching from Microsoft® Visio® 2016 to EdrawMax, our customers typically cut costs by at least 60%.
Access to the Cloud
No more need to transfer files onto USBs or email files to yourself! With Personal Cloud, you can access your files anytime, anywhere, on any device. You can also import and export your files from/to Team Cloud, collaboration on your files with your coworkers is no longer a pain.
FAQs about our Visio for Mac:
Can I edit my Visio files in Edraw?
Yes. Edraw allows you to import and edit on your Visio files (VSDX and VSD) in Edraw.
Which software has more pre-installed templates?
Edraw has more ready-made templates than Visio has. There are over 2000 high-quality templates in Edraw, while the number is slightly over 100 in Visio.
Does the MAC version of Edraw have the same user experience as its Windows version?
Yes. If you've had used our windows version, you won't be disappointed about our MAC version. If you are new to Edraw, we hope you will have a wonderful using experience.
Over 7 million user in 180 countries
As a Visio user I was looking for a mac alternative and Edraw serves this purpose very well. The interface is simple and the feature set is very complete. It is by far the best tool for technical drawing I have found for the Mac, especially if you are used to using Visio. - Charles L., CTO
Experience EdrawMax today