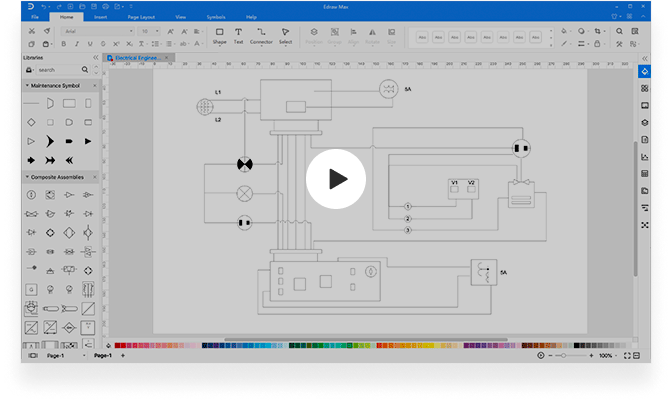 Schematics Maker
Create Schematic Diagrams Easily
Design and share schematic diagrams using a wide range of standard components
Try it Free
Try it Free
Try it Free
Download for Windows 2000/2003/2008/XP/Vista/7/8/10
Download for Mac OS X 10.10 and later
Download for Linux Debian, Ubuntu, Fedora, CentOS, Mint and more
Simple yet Powerful Schematic Maker
EdrawMax focuses on providing the best service for drawing schematics and circuit diagrams. It's a fantastic application with powerful drawing tools, rich built-in symbols, and in-time user support. Just drag and drop shapes onto the canvas and add connections between components. You can create precise and good-looking electrical schematics in minutes.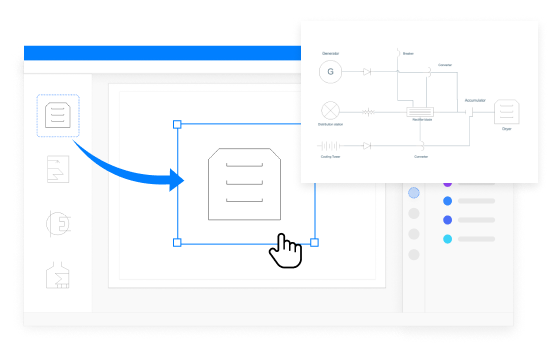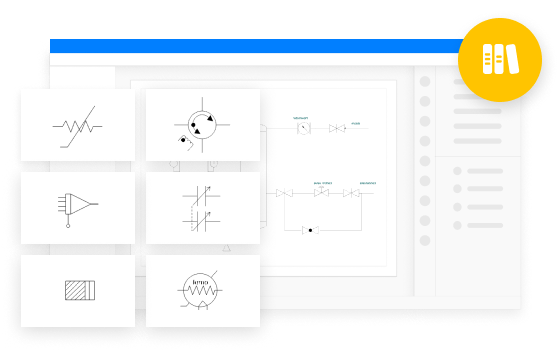 Extensive Diagram Symbol Library
More than 2000 industry-standard electrical symbols are included in EdrawMax like wires, resistors, inductors, switches, sensors, relays, bulbs, transistors, audio systems, capacitors and more. These ready-made symbols are all in vector format that can be stretched or modified without losing quality. Besides, you can try to make symbols by yourself and build your own symbol library.
Advanced Features and Preset Tools
A good-looking schematic diagram can be created through simple steps with the intuitive drag-and-drop feature and preset formatting/styling options. Some outstanding features such as floating connection points, grids & guides, and automatic alignment have made the drawing process super easy and efficient. Edraw also supports to embed images, URLs, and text in schematic drawings, which will make the creation easier to understand by the audience.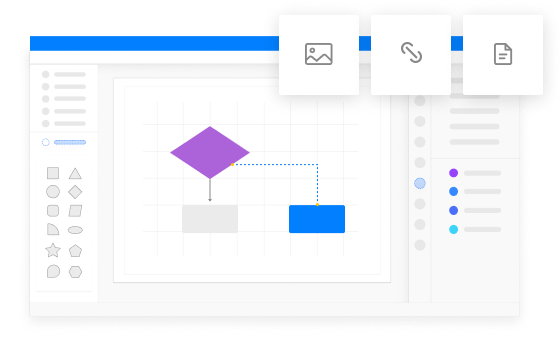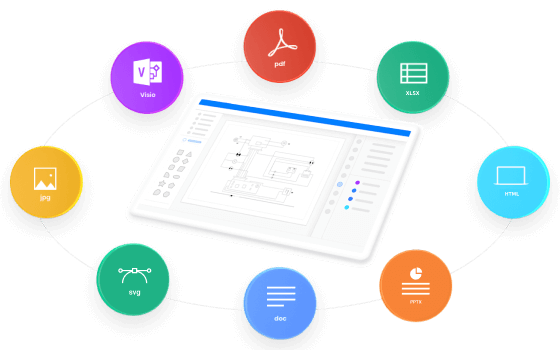 Quick-Start Schematic Diagram Examples
EdrawMax comes with number of free pre-made examples so that you can start from built-in templates and improve productivity of design. You can access these professionally designed examples either from the software or from our website. Once your schematic diagrams are ready, there are a variety of export options (like images, Visio, PDF, or PPT file) to help you save and share your creation.
Frequently Asked Questions
Where can I find symbols that I will use in EdrawMax?

EdrawMax provides a large collection of standard symbols for different industries and you can find them in the dedicated symbol library. For making schematics, you can look for what you need in the Electrical category.

Can I work on my schematic diagram made in Visio using EdrawMax?

Yes! You can import your Visio drawings and open them with EdrawMax. Besides you can also export diagrams back as a Visio file. The Import and Export buttons are all under File tab.

How long does the free trial last?

EdrawMax offers a free trial that lasts for 15 days. You can use EdrawMax without much functional limitation.
Over 15 Million Users Worldwide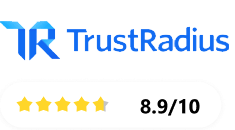 EdrawMax is an all-in-one diagram software designed to make it simple to create professional-looking flowcharts, org charts, network diagrams, building plans, mind maps, science illustration, fashion designs, UML diagrams, web design diagrams, electrical engineering diagrams, maps and more.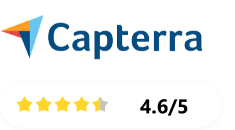 EdrawMax integrates the 100% functionality and libraries of all our other products. It is a versatile diagram software, with features that make it perfect not only for professional-looking flowchart.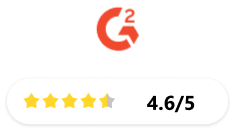 EdrawMax is a 2D business technical diagramming software which help create flowcharts, organizational charts, mind map, network diagrams, floor plans, workflow diagrams, business charts, and engineering diagrams.