Process and Instrumentation Drawing Example

An example process and instrumentation diagram, showing the equipment, piping, instrumentation and usually other information like piping specs, equipment sizes, etc.
The above process and instrumentation drawing example is drawn with the Edraw Max software. It helps 2D drafters create, modify, and manage piping and instrumentation diagrams for process plants.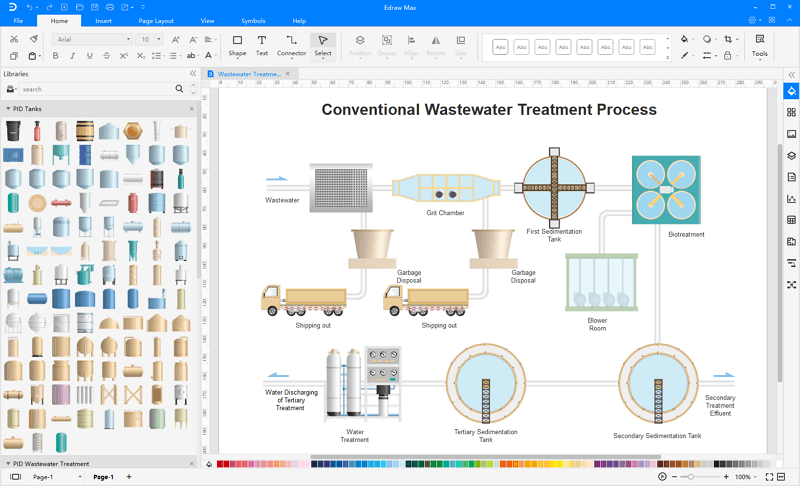 EdrawMax: a swiss knife for all your diagramming need
Effortlessly create over 280 types of diagrams.
Provide various templates & symbols to match your needs.
Drag and drop interface and easy to use.
Customize every detail by using smart and dynamic toolkits.
Compatible with a variety of file formats, such as MS Office, Visio, PDF, etc.
Feel free to export, print, and share your diagrams.
More Examples
More process and instrumentation diagram examples are provided for users' convenience. Click the small pictures you can get into the download page to save PDF or editable versions.
More Examples
Process and Instrumentation Drawing software