Trusted By Over 30 Million Users & Leading Brands
Why EdrawMax to Make Your Histograms?
Histograms for every need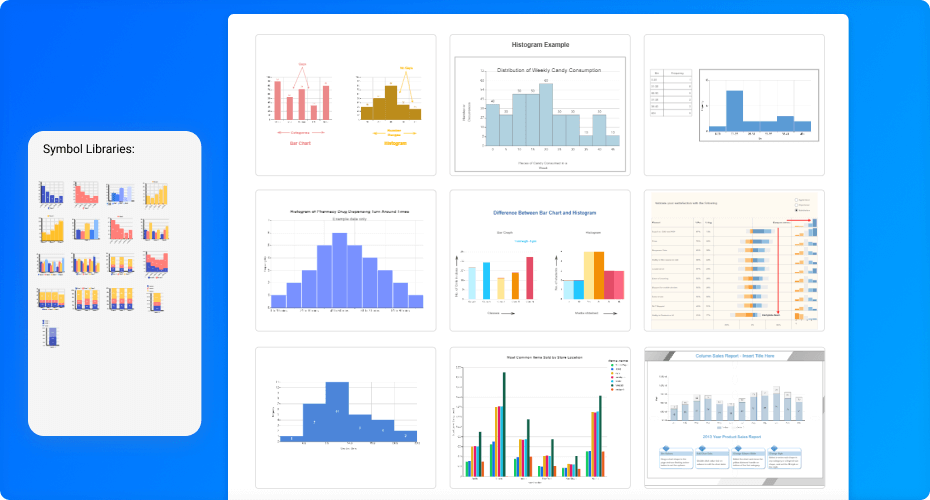 Easily create histograms in EdrawMax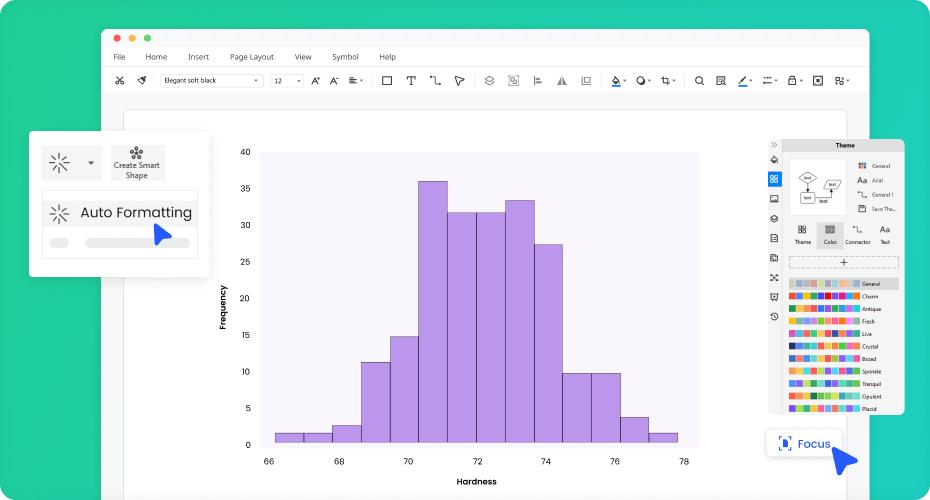 Store and sharing simple enough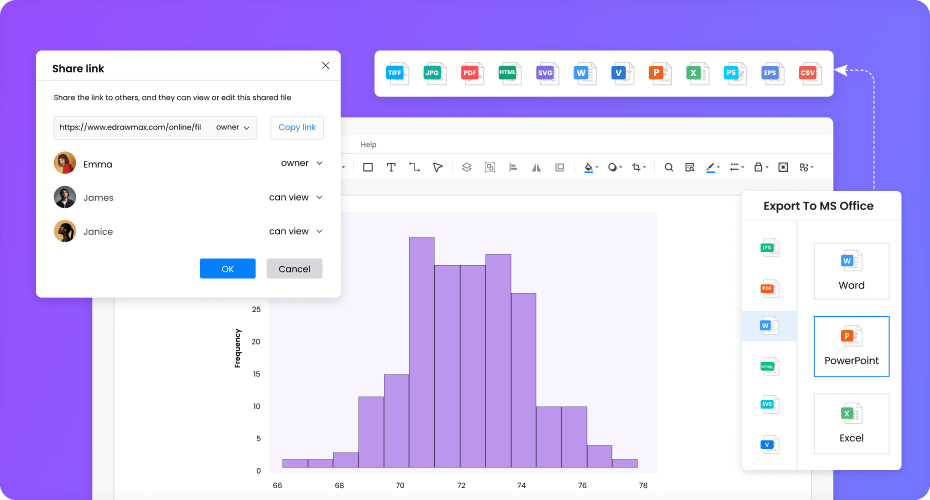 Print, secure, and present in EdrawMax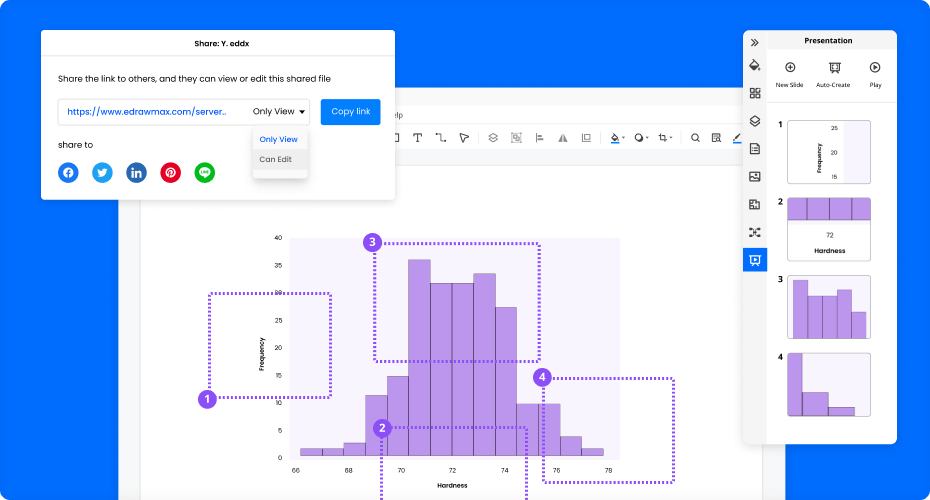 More Features Of Histogram Maker
Visio files import and export
Customized fonts and shapes
Insert images and attachments
File encryption and file backup
When you have a data set with many values, a histogram can be a useful way to represent the data distribution visually. This is why there are a lot of histogram makers available, but which one is the best? Well, this is where EdrawMax Histogram Maker comes in.
I use this to make histograms of my own data and make the histograms for other people. It'sIt's a great tool for creating professional-looking histograms, and it's one of the best tools I've ever used. EdrawMax is a great tool for making histograms, and it has all the features that I need to make perfect histograms. I'm using it to make the histograms for a few other people as well, and they love it.
EdrawMax histogram maker is an easy-to-use, feature-rich histogram maker. It has a friendly interface, is fast, and works with a wide variety of data. It has a nice range of features including binning, resampling, and merging.
Edraw Histogram Templates
Histogram FAQs

Does EdrawMax have any free histogram templates?
Except for the pre-made histogram templates in EdrawMax, you can download and customize templates from our Template Community. All the community-made templates are free to use for Edrawers.

How can I share my histograms with others who don't use EdrawMax?
When your histogram is complete, you can post it on social media, publish on Edraw Template Community, or export the file as Word, Excel, PowerPoint, Visio, PDF, SVG, PNG and JPG. EdrawMax is dedicated to delivering a superior user experience.

How can I find histogram plot symbols that I need?
No worries. You can find histogram symbols by opening and searching in the preset symbol libraries of EdrawMax.

How can I create a histogram from scratch?
You can create a histogram plot from scratch by dragging and dropping symbols from the libraries and customizing colors, fonts, lines, etc. All the symbols in EdrawMax are vector, editable, and catered to different types of histograms.

Is EdrawMax's histogram maker free?
YES! It is free to create different histograms in EdrawMax. There are free templates, symbols, and easy-to-use editing tools for making histograms. Just download it and try EdrawMax now. You will love it right now.
More Resources
Unlock your diagram possibilities by exploring more diagram makers here.
Find more ideas, tips and knowledge to help create histograms.
Need help? Find the instruction or contact support here.