EdrawMind iOS APP User Guide
Learn how to use EdrawMind for iOS and bring out the best in mind maps.
Download the EdrawMind APP
EdrawMind iOS APP is a new product released by EdrawSoft in 2018. As a user-friendly mind mapping tool, EdrawMind helps users to collect their ideas, organize thinking, and share their mind maps works. With abundant inserted templates and stylish layouts, users can create elegant mind maps in EdrawMind on their iPhone, and they can choose to export mind maps as images, HTML, PDF, and more other formats. This guidance will walk you through how to use EdrawMind on iPhone.
Search EdrawMind in App Store and click to download. After you finish the download, you can open to use the app.
Register and Login
Open the App, choose sign up or login with EdrawMind account.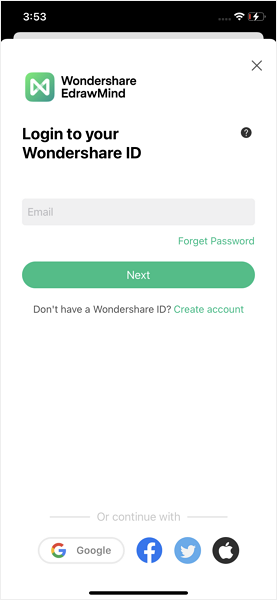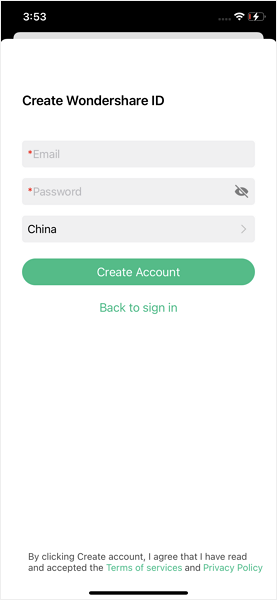 New Users: Use the email address to register. Also, you can log in and sign up with your Facebook, Twitter and Google account.
Registered Users: Use the registered email or the third-party account to log in.
After your successful login, you can find and manage your files in the cloud and create, view your mind maps.
Home Page
The home page is EdrawMind primary and basic features setting user interface.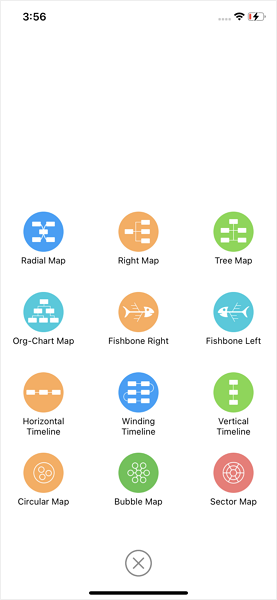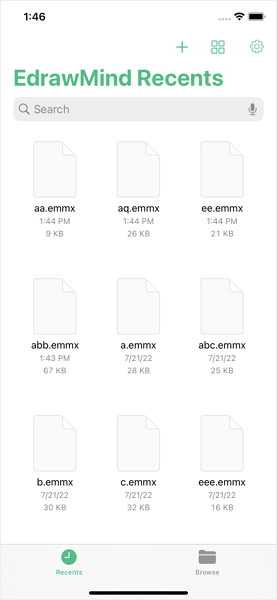 Recents: You can view, manage recently opened mind map files.
Browse: You can view, manage the iCloud files and local files.
+ button: Click to create a new mind map. Choose one of the twelve mind map types to start your work.
Working Page
The working page is the core function page in EdrawMind, whwere user can create mind maps.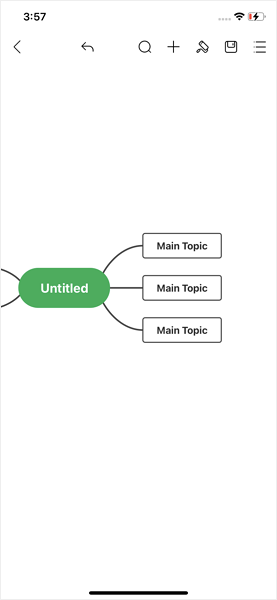 Canvas: The place to create a mind map, you can zoom in and zoom out this zone.
Topic: Click to create a topic after the selected topic.
Subtopic: Click to create a new subtopic.
Outline: Switch to outline view mode.
Return: Return to the home page.
Undo/redo: Click to return to the previous step.
Picture: Click to select pictures from your album.
Features Unit
Boundary: Click to add a boundary to topics.
Callout: Click to add a callout.
Floating topic: Click to apply a floating topic to mind map.
Relationship: Click to add relationship line.
Summary: Click to add a summary .
Text Unit
Hyperlink: Click to add Hyperlink.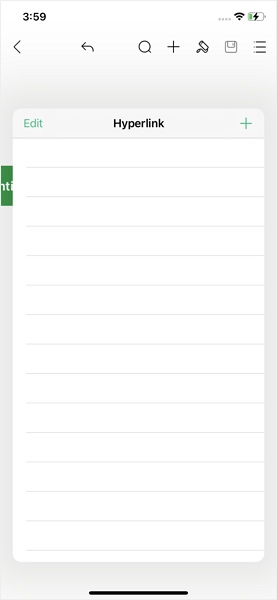 Attachment: Click to add images, videos and file attachment.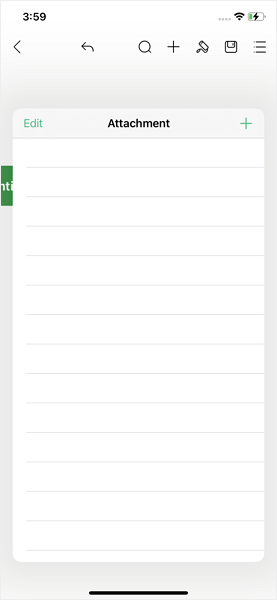 Note: Click to add a note.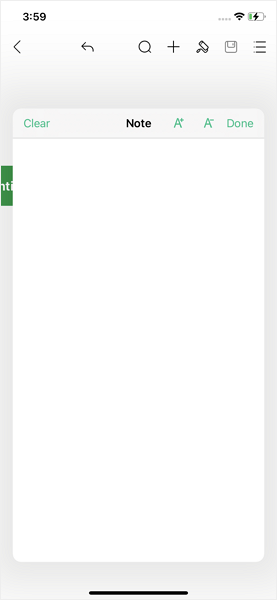 Comment: Click to add Comment.
Design Unit
Themes: Thirty types of ready-made themes.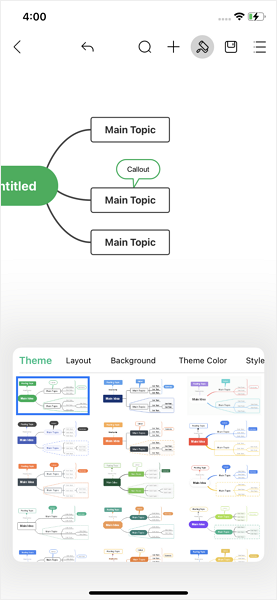 Layouts: Twelve types of mind map layouts.
Lines: Ten types of lines.
Styles: Four types of rainbow color styles and two lines styles.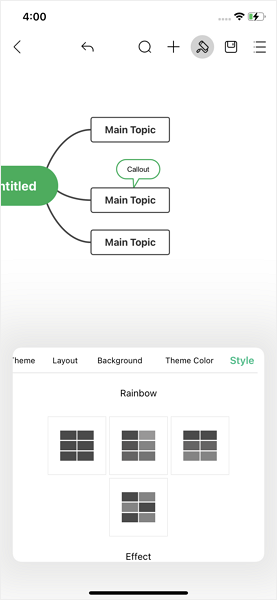 Save & Export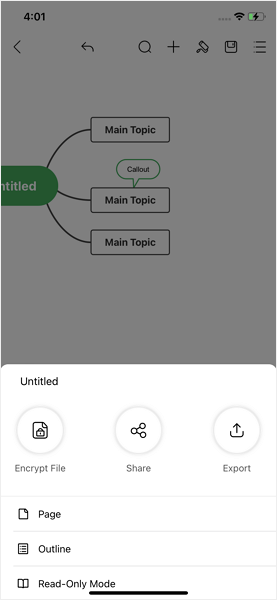 Save: Save to iCloud or local.
Share: Click to generate a share link. And you can also share it to Facebook, Twitter and Google with just a single click.
Image: Save as image formats.
PDF: Save as PDF and then you can choose to print it out.
Setting Page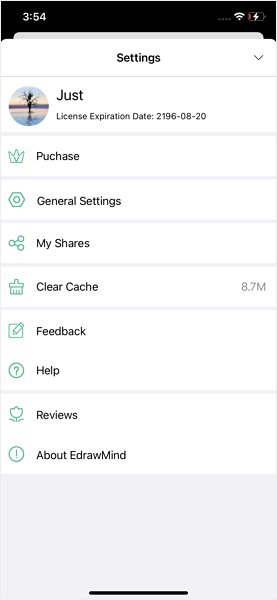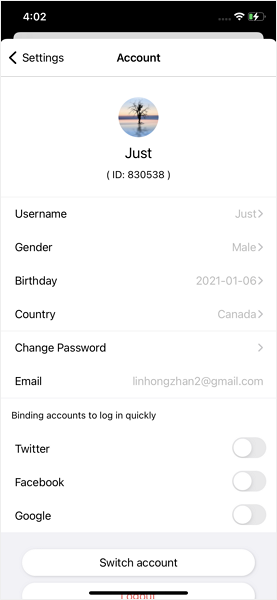 User Center: You can edit account user name, gender, birthday, address and password. (Note: You can bind your Facebook/Twitter/Google with your EdrawMind account to login quickly. )
My Shares: You can find and manage your shared files.
Feedback: To send us any feedback and suggestions you found.
Rate us: Click here to direct to EdrawMind download page in App store to leave a review.
About EdrawMind: Check the App version information and privacy policy.