A Beginner's Guide to iPad Wireframing

A simple beginners' guide to iPad wireframing. Learn the definition of wireframes and get the best software to design iPad wireframes along with ready-to-use symbols and templates.
What is Wireframe
A wireframe is a graphic representation of a user interface, stripped of any visual design or branding elements. It is used by UI/UX designers to define the hierarchy of items on a screen and communicate what the items on that page should be based on users' needs.
To understand the wireframe better, just think about construction. The designer should draw the floor plan before adding paint and other decoration. From this perspective, a wireframe is the floor plan of your website and tells us where content should be placed.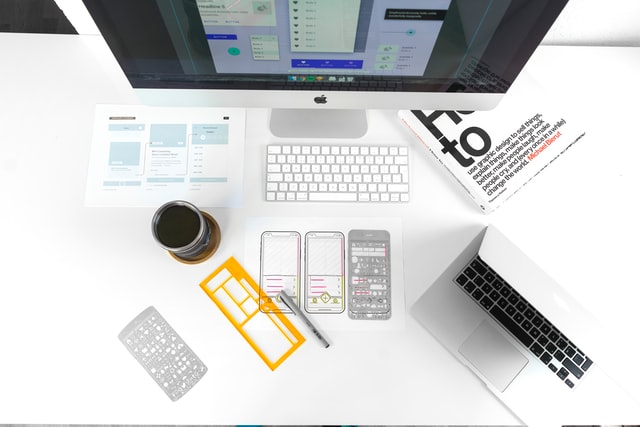 Benefits of Wireframes
Wireframes are beneficial for a number of reasons as follows:
Let designers foresee potential problems before they get into the nitty-gritty of designing
Serve as the foundation for website designers to create screens
Serve as a basis for prototyping and for user testing ideas early on
Explore ideas without the hassle of changing inherent in Photoshop mockups
The Best iPad Wireframing Software
An easy wireframing software - Edraw offers you not only wireframing tools but also a set of predefined symbols and templates. It ensures beginners to draw an iPad wireframe with ease, features high-quality output, 100% compatibility with Visio, and lower cost. Edraw Max supports to run on the platforms, including Windows 7, 8, and Vista, Mac OS, and Linux. You can see its user-friendly interface similar to Word below.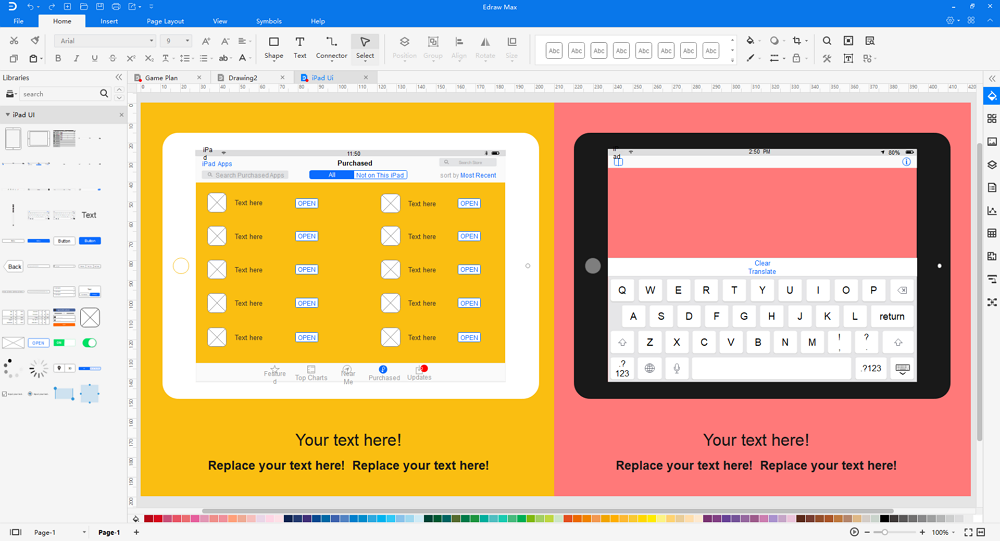 EdrawMax
All-in-One Diagram Software
Create more than 280 types of diagrams effortlessly
Start diagramming with various templates and symbols easily
Superior file compatibility: Import and export drawings to various file formats, such as Visio
Cross-platform supported (Windows, Mac, Linux, Web)
Security Verified |
Switch to Mac >>
Security Verified |
Switch to Linux >>
Security Verified |
Switch to Windows >>
iPad Wireframing Symbols
Ready-made symbols in Edraw can be used to make iPad wireframes fast. Particularly useful for people who think they can't draw. Even though you only know how to draw lines or squiggles, you can draw professional-looking iPad wireframes with Edraw's pre-defined symbols.
iPad Wireframing Templates
Edraw offers well designed templates to reduce the amount of time and effort spent in creating great iPad wireframes. Plus, they come with iPad wireframing objects right next to the canvas. Simply drag and drop or copy and paste as many shapes as you like to make modifications to the templates.