Gantt Chart Software for Mac
Create professional Gantt chart in minutes on Mac to help schedule, coordinate and track tasks in a project. Start with dynamic and customizable templates.
Try it Free
Try it Free
Try it Free
Download for Windows 2000/2003/2008/XP/Vista/7/8/10
Download for Mac OS X 10.10 and later
Download for Linux Debian, Ubuntu, Fedora, CentOS, Mint and more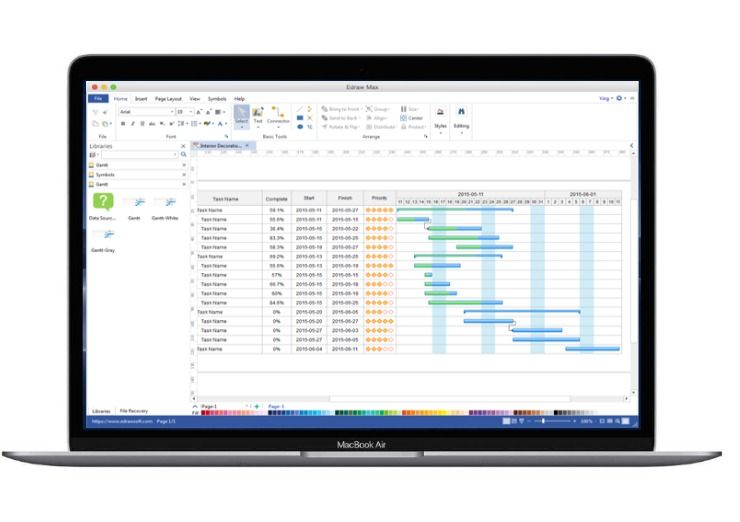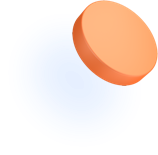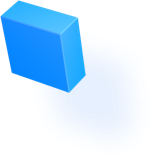 Start with Dynamic Templates
Predefined Gantt chart templates help you create accurate and interactive Gantt charts with ease. The templates are dynamic and data controlled. For example, when you change the start date and end date of a task, the task bar will change its length automatically. On the contrary, if you drag to change the task bar length, the end date will also change accordingly.
Easy Steps to Create Gantt Chart
Though Gantt chart looks complicated and intricate, it's not hard to create with Edraw. Simply drag and drop a template and personalize your data either by double clicking on the text or dragging the bars. Inserting more tasks, adding dependencies and milestones, and marking task progress is as easy as clicking and dragging on the chart. No training required at all.
Collaborate, Export, and Share with Ease
Collaboration is essential when planning a project schedule. Edraw Gantt chart software provides you with Cloud storage for effective team collaboration. Through a common cloud space, team members can save, update, or comment on the schedule anytime and anywhere. This will help optimize the project plan and improve productivity.
FAQs about Edraw Timeline Maker:
How can I find Gantt chart templates in Edraw?
Check our Gantt chart templates collection
here.
Feel free to choose the one you want and customize it right away.
Is there any guide to help me create Gantt charts?
Yes. Here is a
simple tutorial
for you to quickly create Gantt charts effortlessly.
Is Edraw compatible with Excel?
Definitely. Edraw is compatible with MS office (Excel, Word & PowerPoint), pdf, jpg, svg, MS visio and many other file formats.
Available Project Management Tools
Many project management tools are available in the software. You can choose any one you like or use multiple tools together for your work.
Edraw is a trusted diagramming software service provider for some of the world's most recognizable brands.