Flyer Software for Windows, Mac and Linux
Start rapidly with a cross-functional flyer design software and create a stylish and exquisite flyer with beautiful templates and attractive design elements.
Try it Free
Try it Free
Try it Free
Download for Windows 2000/2003/2008/XP/Vista/7/8/10
Download for Mac OS X 10.10 and later
Download for Linux Debian, Ubuntu, Fedora, CentOS, Mint and more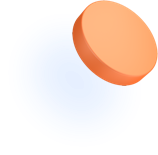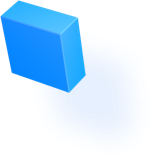 Explore Inspirations from Massive Templates
The professional flyer maker lets you create whatever styles you want without drawing skills and tastes. Massive templates are offered to explore you own inspirations in designing the flyers of different usages. Drag and drop to replace the icons, cliparts, symbols of templates and reset text to your ideas, or you will get a flyer of your inspirations quickly.
Plentiful Eye-catching Flyer Design Resources
Myriad colors, shapes, icons, symbols and clip arts make it easy to design an attractive flyer of different usages. Whatever types of flyers you intend to create, for business, for marketing, for personal, and for recreation, you cannot imagine how many separated elements are there in libraries which Edraw Infographic has prepared.
Easy to Customize
Libraries will not limit your inspirations as you can create a new library of what you need. Special tools like pencil tool give you a choice of drawing anything in your mind related to flyer element by yourself. Create any quick thoughts in your mind freely without constraints to customize you own flyers.
Learn How to Create Flyer
Support for Exporting Multiple Formats and Sharing
Export for printing and share the flyers you create after finishing designing process. Edraw Infographic offers you many options for exporting and sharing. Click Save as or Export and Share to keep in formats as JPEG, SVG, PNG, BMP, PDF, HTML, PS, EPS, GIF, Word, etc.
Available Nice-looking Infographics
With this program, you can design: