Fashion Design Software for Mac and Windows
Fashion Sketcher is a cross-platform fashion design program which works greatly for both professional designers and amateurs. It allows you to sketch fashions upon existing models, and use various options to customize the clothes to your liking. Create your own clothes and accessories that look, feels and speak fabulous.
Try it Free
Try it Free
Try it Free
Download for Windows 2000/2003/2008/XP/Vista/7/8/10
Download for Mac OS X 10.10 and later
Download for Linux Debian, Ubuntu, Fedora, CentOS, Mint and more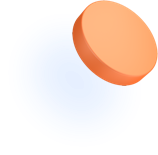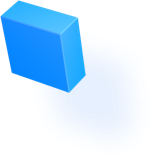 Fashion Design Software for OS X
Our easy and powerful fashion design desktop software provides options for designing child, woman and man clothes. It is straightforward and contains a large collection of built-in styles.
That's why it's a great CAD alternative for fashion designing which is liked by both experienced and new fashion designers.
Numerous Fashion Design Elements
If you are only amateur and thinking about designing your own clothes, our pre-drawn clothes will serve as your best helpers. They will ensure you to get high quality result by getting your creative juices flowing. With drag and drop simplicity offered by these amazing fashion design symbols, you can save tons of time and energy.
Extensive Fashion Design Examples
Our program includes some inspiring and creative fashion design examples. You can access them easily right in the program or online. Whatever your taste might be, we can guarantee you will like at least one of our examples. They can inspire you to design fashion and push your personalized design to new heights.
How to Design Fashion
Edraw has cracked the hard nuts in fashion design, preparing the model templates and some clothes examples. Users will just enjoy the low-hanging fruits, gaining the fashion style easily. Each time you will start with pre-drawn models; use Pen tool and color palette to design any style and pattern. Just follow your own trend and not others, create your own fashion as you like.
Design Fashion on Mac