Create ER Diagram for Word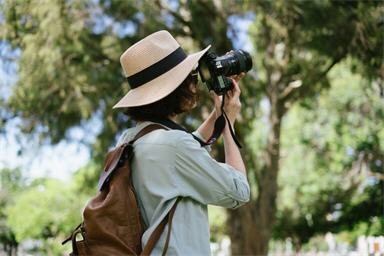 EdrawMax
is a desktop software to create ER Diagram for word conveniently. From numerous beautiful templates and symbols, choose elements you like to draw your custom ER Diagram using our ER diagram tool.
Definition of ER Diagram
An Entity Relationship(ER)Diagram illustrates how entities such as people, objects or concepts relate to each other within a system. ER Diagrams mainly serve to design or debug relative databases in software engineering, business information systems, education and research. A definite set of symbols are used in ER Diagram to represent the interconnection of entities, relationships and their attributes.
EdrawMax
All-in-One Diagram Software
Create more than 280 types of diagrams effortlessly
Start diagramming with various templates and symbols easily
Superior file compatibility: Import and export drawings to various file formats, such as Visio
Cross-platform supported (Windows, Mac, Linux, Web)
Security Verified |
Switch to Mac >>
Security Verified |
Switch to Linux >>
Security Verified |
Switch to Windows >>
Guidance to Draw ER Diagram for Word with EdrawMax
Creating an ER diagram requires only a few steps. Follow the instruction below:
Go to the File menu, find Database, choose an ER diagram type and start.
The ER diagram symbols library will open automatically on the left, providing a defined set of symbols commonly used in ER diagram.
Drag a suitable shape for each entity or primary business concept relevant to your model.
Getting related entities connected with Connector tool to indicate the relationship among elements. Set the appearance of the shapes at your will.
Double click each shape or line to label the entity or relationship using text or a numeric notation.
Set the arrangement of your ER diagram by using grid lines and quick Align and Distribute buttons.
Apply a built in theme to your map to gain professional looking.
Checkout and improve your ER Diagram with collaborator.
More Tips for ER Diagrams
Show the level of detail necessary for your purpose. You might want to draw a conceptual, logical or physical model, depending on the detail needed.
Be careful of superfluous symbols or relationships.
Watch for loopholes in relationships or missing entities or attributes if you are dealing with a database problem.
Assure that you add labels to all entities.
Make sure the ER diagram supports all the data you need to store.
Export Your ER Diagram to Word File
ER Diagram is of great necessity in group brainstorm or discussion to design or debug certain databases. In such cases, a Word file matters a lot to those who don`t have Edraw Max installed on their computer. Click Export Office, choose MS Office Word file, and then save the diagram in this file. Your document can be opened in any computer on Word. It has to be mentioned that the exported ER Diagram is in a vector format so that everyone has it can edit it on their own Word.