Data Flow Diagram Software for Mac
Easy-to-use and intelligent data flow diagram software for making data flow diagram rapidly on Mac, Windows and Linux. Use standard data flow symbols to represent the flow of data through an information system.
Try it Free
Try it Free
Try it Free
Download for Windows 2000/2003/2008/XP/Vista/7/8/10
Download for Mac OS X 10.10 and later
Download for Linux Debian, Ubuntu, Fedora, CentOS, Mint and more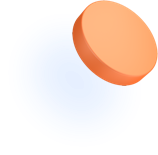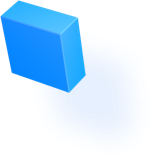 Data Flow Diagram Software on OS X
Try this excellent data flow diagram Visio alternative on Mac OS. Unlike other online programs requiring costly monthly or yearly subscription fees, it offers a lifetime license with cheaper price.
As a dataflowdiagramdesktopprogramcomingwithextensivepre-madesymbolsandtemplates,it's professional in data flow diagramming and works fast.
Data Flow Diagram Symbols
The main symbols for data flow diagrams are data process, state, start state, external entity, privilege boundary, data store, entity relationship, connector, etc. Edraw has included all these symbols in the data flow diagram library. The symbols are flexible to change size, color, or apply a quick style. Snap and glue function is available when connecting two shapes.
How to Create Data Flow Diagram
With ready-made data flow symbols and a straightforward users interface to work on, you can, without any drawing skills, make your own data flow diagram in minutes. To increase your work efficiency, you'd better learn to use the quick buttons such as Align, Distribute, Connect, Center, etc. Any question occurred could be sent to our support e-mail and get replied within 24 hours.
Create Data Flow Diagram on Mac
Available Flowchart Types
Besides data flow diagram, there are also templates for BPMN, Workflow Diagram,IDEF diagram, Work Flow Diagram, etc.