How to Create Good Looking Certificate

Part 1: What is Certificate?
A certificate is a signed document used to signify a person's qualifications and status, object, or location, amongst other things. Certificates are widely used in various fields and industries. For example, they are used by educational institutions to certify that a person has passed all of the necessary qualifications needed to complete a course. In computer science, a digital certificate is used to verify that the software you are using is legitimate.
Having certificates will enhance an individual's skill set and credibility. It demonstrates to others the skills and knowledge you have, which can be beneficial to an individual personally and professionally. Additionally, they can serve as an incentive for individuals to continue pursuing new skills and knowledge, becoming more well-rounded in the long-run.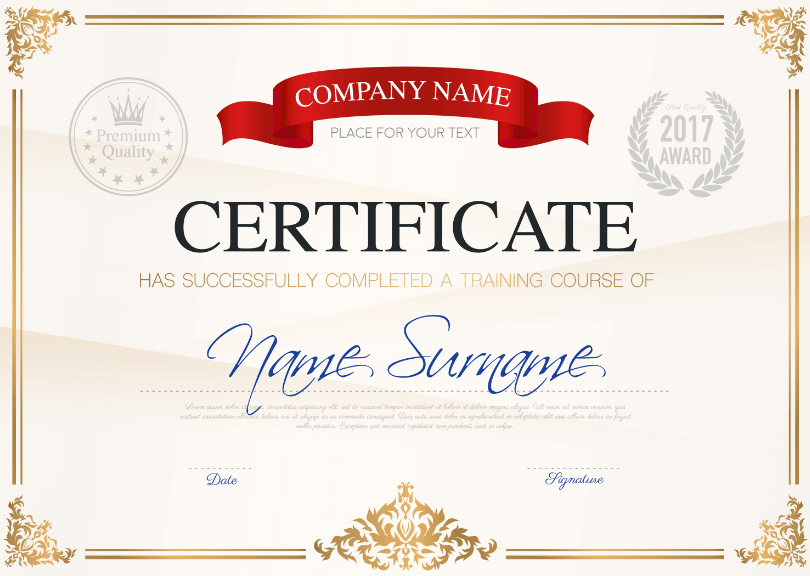 Part 2: Certificate Elements
Designing a customized certificate using pre-made certificate elements is a big demand in the market. EdrawMax includes a comprehensive certificate element library for certificate design. All the certificate components are available in the library, and you can make a combination of these components to compose a personalized certificate very fast. The elements are fully editable. You can change their color, size, or make slight amendments.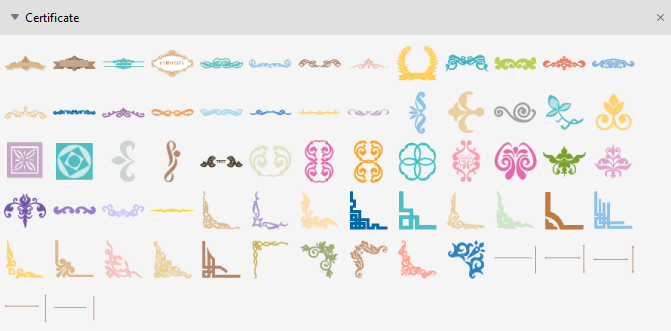 Part 3: How to Create a Certificate
Step 1: Open EdrawMax from your computer, and navigate to [New] > [Graphic Design] > [Certificate].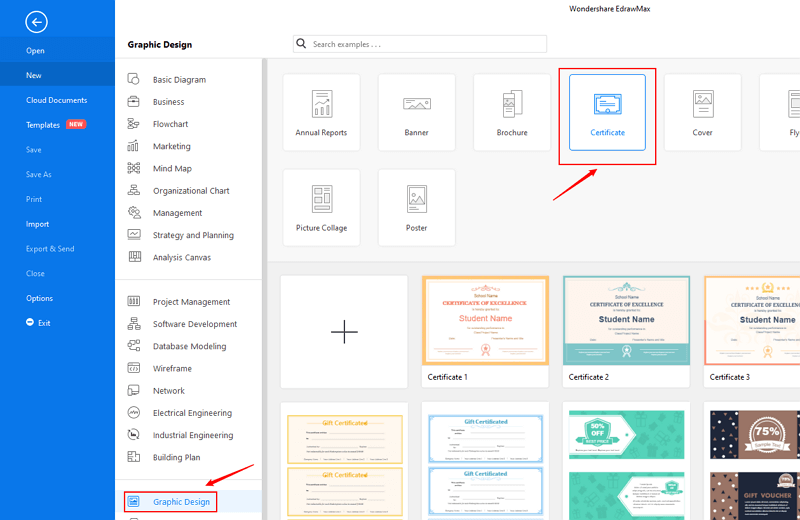 Step 2: Open and modify a certificate template from the inbuilt template gallery, or you can design a new one with the pre-set certificate elements.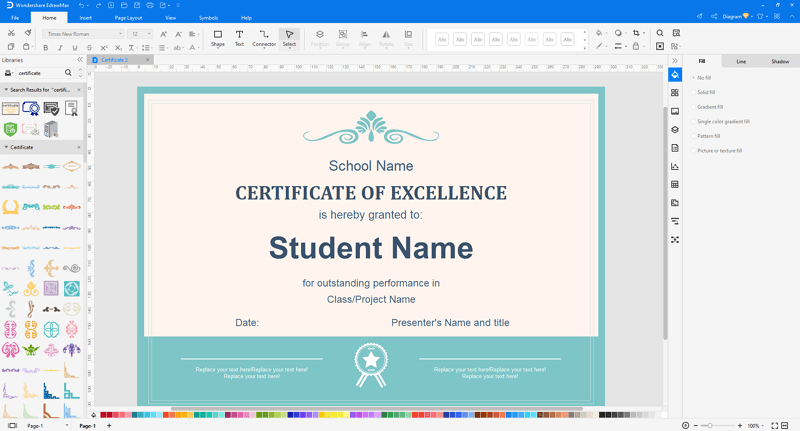 Step 3: When you finish designing your certificate, you are able to save and export the creation to graphics(JPG, PNG), PDF, editable MS Office file format, SVG and Visio vsdx file format.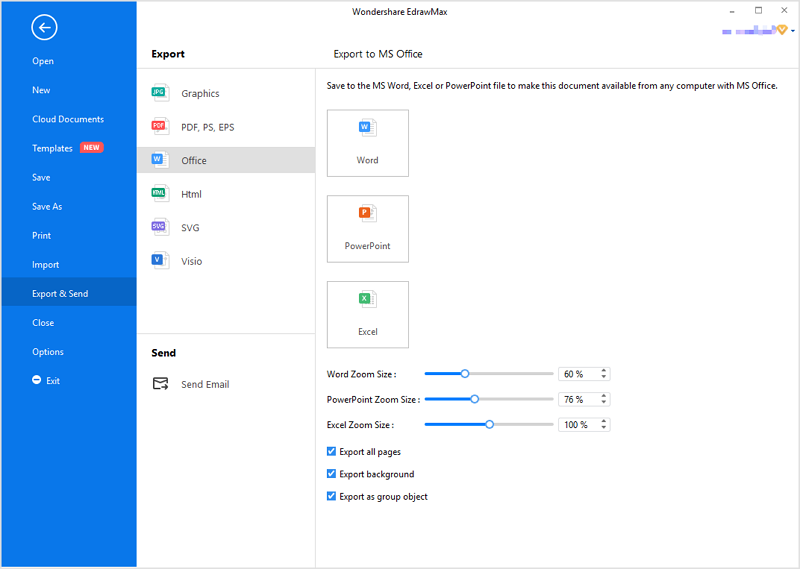 Step 4: You can also share your certificate with others via social media and embed it on your website. In addition, you can publish your certificate into EdrawMax's online template gallery.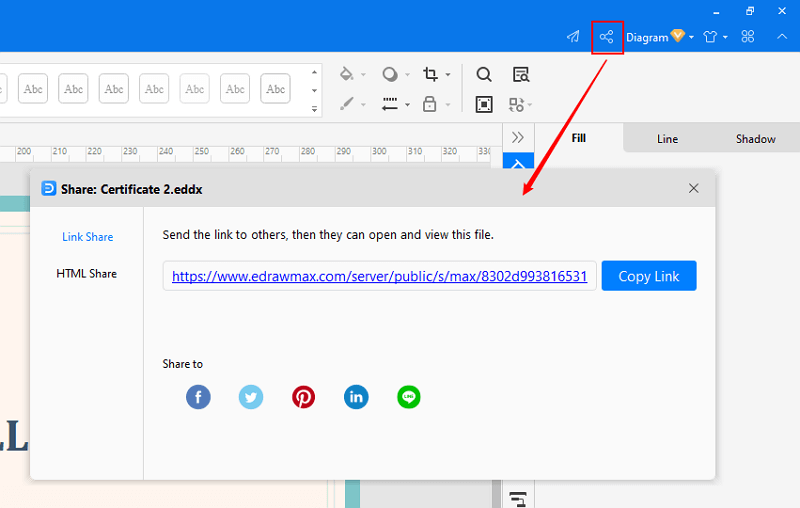 EdrawMax
All-in-One Diagram Software
Create more than 280 types of diagrams effortlessly
Start diagramming with various templates and symbols easily
Superior file compatibility: Import and export drawings to various file formats, such as Visio
Cross-platform supported (Windows, Mac, Linux, Web)
Security Verified |
Switch to Mac >>
Security Verified |
Switch to Linux >>
Security Verified |
Switch to Windows >>
Part 4: Certificate Examples
Example 1: Certificate of Excellence
Example 2: Vertical Award Certificate