How to Create a Business Form Effortlessly

Part 1: What is a Business Form?
Forms are documents with blank areas intended for extra information to be included. Companies use a variety of forms for business, administrative, and legal needs. For example, a company may have an online registration form for their web page to subscribe to. An e-commerce company may have an online order form for their customers to purchase goods. All companies are liable to pay tax, and therefore must complete tax forms.
Filling in forms is an unavoidable part of business, but they are a great way to allow one to gather a wide range of information in an organized manner. Especially in today's digital age, e-forms are extremely popular. It is very easy to collect information from a large group of people by sending the e-forms out to a specific group of people. They are also useful for administrative purposes, as it helps to keep information structured.
Part 2: How to Create a Business Form
Step 1: Open EdrawMax from your computer, and navigate to [New] > [Form].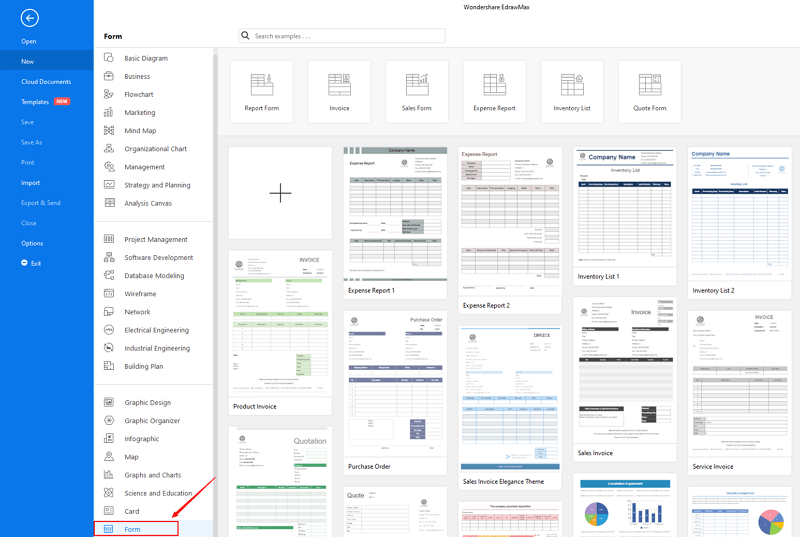 Step 2.1: Choose a pre-made template from the template gallery and open it. You will see the chart on the canvas with a lot of editing tools on the top menus and right panes.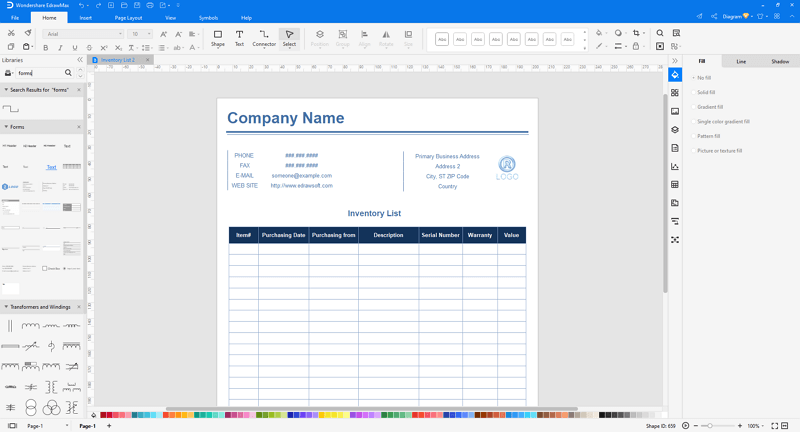 Step 3: When the form is finished, you are able to save and export the creation to graphics(JPG, PNG), PDF, editable MS Office file format, SVG and Visio vsdx file format.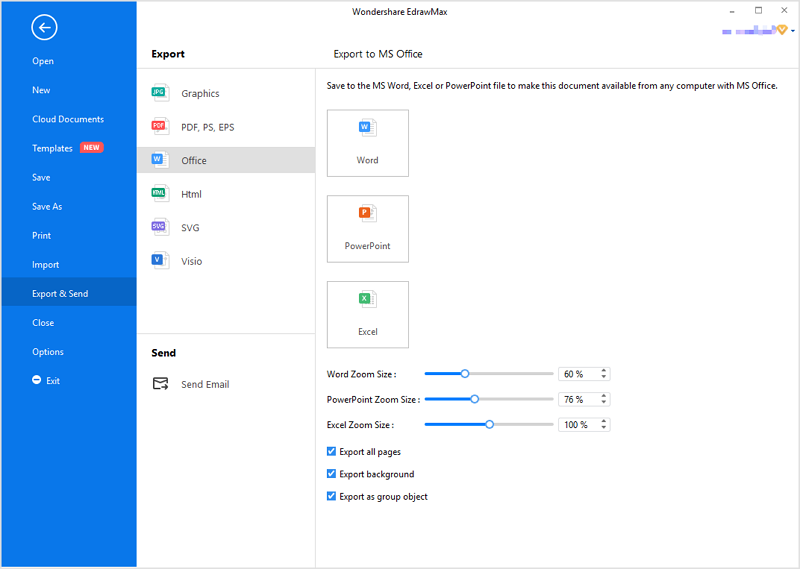 Step 4: Alternatively, you can share the form via social media and sharing links. In addition, you can publish your diagram into EdrawMax's online template gallery.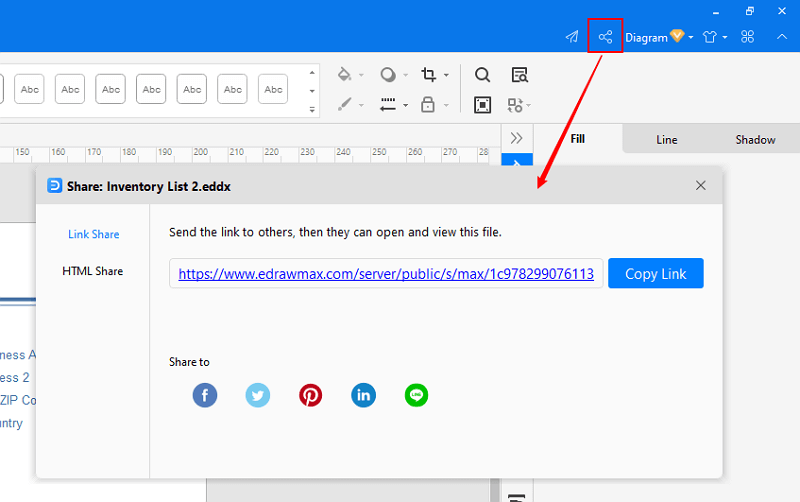 EdrawMax
All-in-One Diagram Software
Create more than 280 types of diagrams effortlessly
Start diagramming with various templates and symbols easily
Superior file compatibility: Import and export drawings to various file formats, such as Visio
Cross-platform supported (Windows, Mac, Linux, Web)
Security Verified |
Switch to Mac >>
Security Verified |
Switch to Linux >>
Security Verified |
Switch to Windows >>
Part 3: Business Form Examples
Example 1: Employee Schedule Form
Example 2: Expense Report Form
Example 3: Billing Statement
More Related