Business Form Software for Mac and Windows
Try this drag-and-drop based business form program for Mac. You will be amazed at how easy it works on the OS X for making different kinds of business forms. Use the Cloud to store files or collaborate with your co-workers effectively.
Try it Free
Try it Free
Try it Free
Download for Windows 2000/2003/2008/XP/Vista/7/8/10
Download for Mac OS X 10.10 and later
Download for Linux Debian, Ubuntu, Fedora, CentOS, Mint and more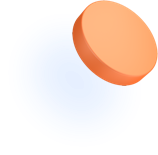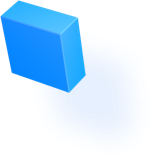 Business Form Software
Using a much easier way for making business forms, Edraw has been considered as a great business form Excel alternative for Mac OS. It simplifies the drawing process by dragging and dropping existing table elements and charts. With its intuitive interface and powerful capacities, this business form desktop program is trusted by over 6 million of users across the world.
Business Form Design Elements
A group of vector built-in symbols are embedded in the software for fast creation of forms. Just drag and drop them to use. They are easy to change the fill colors and the column and row numbers. You can also split or merge cells through 1 click on the context menu. With them, creating forms becomes an extremely easy task.
How to Create Business Form
You will be able to gain any kind of electronic form that meet your requirements using pre-made elements in just a few simple steps. The drag-and-drop function means you can place the elements to any position of the canvas. This makes it much flexible to layout your form. Also, there are plenty of chart and graph symbols to make your form more visual.
Create Professional Business Forms
Abundant Business Form Examples
Benefit from a variety of form examples. You may get inspired by them. You can also customize them to fit your specific needs. They are fully customizable and shareable, covering all the major types of business forms. 1 click convert an example into other formats including Word, PowerPoint and PDF.
Available Business Form Types
Besides basic business forms, there are also templates for fax cover,invoice,sales form, expense report, inventory list and quote form, etc.