Easy Business Diagram Software
Easy business diagram software allows users to create a large variety of business diagrams including fishbone diagram, business matrix, value stream map, value chain, turtle diagram, SIPOC diagram, and more.
Try it Free
Try it Free
Try it Free
Download for Windows 2000/2003/2008/XP/Vista/7/8/10
Download for Mac OS X 10.10 and later
Download for Linux Debian, Ubuntu, Fedora, CentOS, Mint and more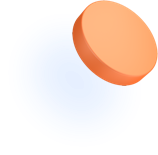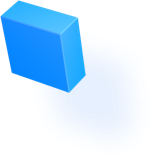 Versatile Templates to Get Started
We offer a large variety of business diagram templates for business professionals. The templates are engaging and intuive for business idea visualization, stragetic planning and business report presentation. You can browse the templates by category, choose the best one you like, and customize the content and format with yours.
Abundant Vector Symbols
The program has standardized built-in symbols to help users create special kinds of diagrams such as value stream map, fault tree diagram, fishbone diagram, etc. It also contains exquisite designed symbols for presenting matrix, process, cycle, circular and comparison. What's more, you can search from thousands of business clip art to decorate your business diagram and make your design more attractive.
Every Detail Can Be Personalized
Every detail can be personalized according to what you like. For example, you can re-arrange position of every shape and text, change fill and border colors, set transparency and shadow, add hyperlinks and notes, and even draw new shapes with a Pen tool on your own. All these functions let you fully fullfill your demand, and create tailor-made documents at ease.
Powerful Export and Share Abilities
Powerful exportation and sharing abilities allow you to present or share your diagrams easily. You can choose to turn your Edraw documents to commonly used file formats such as .png, .pdf, .html, .svg, .docx, .pptx, .xlsx, .eps, etc., or generate html links and share through social media platforms.
Available Business Diagram Types
All the business diagram types below have special symbols and templates in our business diagram maker. Click to learn more information.