Do You Want to Make Your Mind Map?
EdrawMind specializes in mind mapping and concept map. Learn from this Create a Mind Map guide to learn how-to and get Free templates to help you creating. Just try it free now!
Mind mapping is the process of representing your thoughts and ideas in a visual. You might think of the mind map as a visual tool that helps structure information. It has changed and evolved the method of taking notes, brainstorming ideas, and studying.
Mind mapping typically involves jotting down a central idea and thinking about innovative and related ideas that spread out from the center. Through mind mapping, you will focus on the main ideas jotted down in your own words and form a connection between the ideas.
You get the point – with the help of a mind map, you can draw knowledge and ideas in a way that will help you better comprehend, convey, and retain information. It's important to know how to create mind map.
1. What is a Mind Map?
Mind mapping refers to a developmental method that is effective for generating and connecting ideas. Suppose you want to create a mind map. In that case, you usually start with a central idea in the middle of the page and gradually work outward in all directions to generate a growing diagram that includes concepts, figures, facts, and phrases.
You might think of the mind map as a diagram that represents visual information. Typically, you place the central idea in the middle of the map, whereas you jot down the associated ideas around the main idea.
While creating a mind map, you focus on the key ideas written in your own words and look for connections between them. This way, you can brainstorm the main idea, retain information, and look for a connection between the information.
EdrawMind Apps
12 structures & 33 themes & 700+ cliparts
Support Win, Mac, Linux, Android, iOS
Advanced import & export options
On-premises software for business
Enterprise-level data security
EdrawMind Online
12 structures & 33 themes & 700+ cliparts
Access diagrams anywhere, anytime
Team management & Project management
2. What is the Use of a Mind Map in Real Life?
Mind mapping can be used for different reasons in real life. Generally, people use mind maps to come up with the best possible solutions to potential problems. You can use it for your business, such as market analysis, presentation preparation, studying, etc.
Some examples are below:
Brainstorming a topic
Generating ideas
Visualizing information
Organizing information
Brainstorming the solution to ideas
Clarifying an issue
Assessing tasks
Visualizing a situation
Revise information
3. How to Create a Mind Map in 4 Steps
As mentioned before, you can use mind mapping to capture and visualize your ideas. The purpose of mind mapping is more or less to gain clarity and understanding of your information.
Here are four simple steps that will enable you to create a functional mind map.
1. Start with the main idea
You might want to start mind mapping with a central topic. Take a blank canvas and add the topic to the center of the page. By jotting the main idea in the center, you give your thoughts the much-needed freedom to spread out in different directions.
2. Add the branches
You can start writing what comes to your mind by adding branches around the central topic. As a rule of thumb, you should keep the ideas to a few words, as simplicity and clarity are key to the mind map.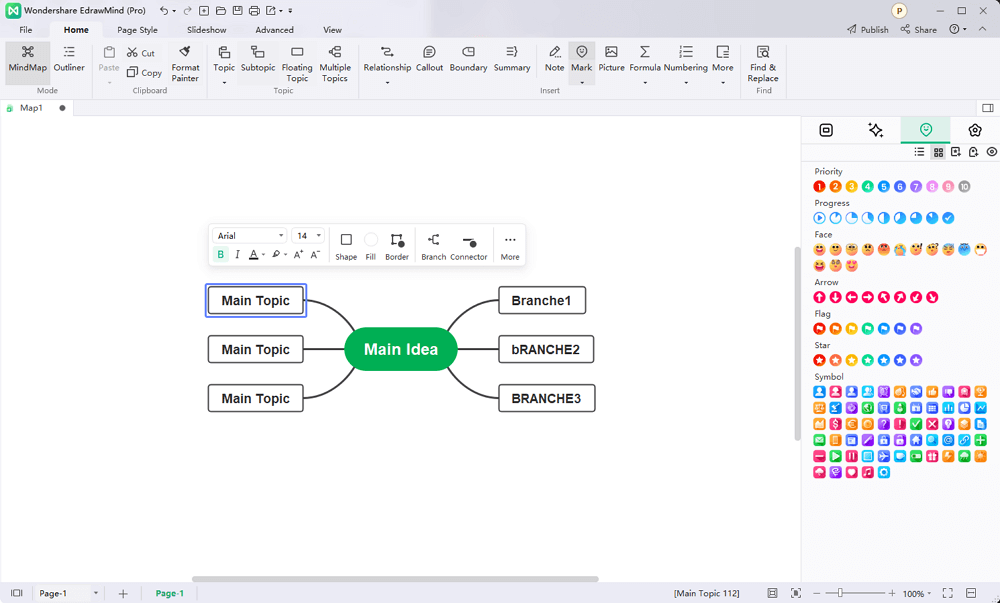 3. List the sub-ideas
You can list your sub-ideas by creating more branches from the main topic, extending your thoughts from one idea to the next. The branches represent the relationship between one idea and another. Remember that a mind map doesn't contain wrong answers, as it is essentially a mind dump.
And you can use the brainstorm Mode in EdrawMind. Typing all your ideas in, and drag which one you think right to the branche. This will make you creative and efficient!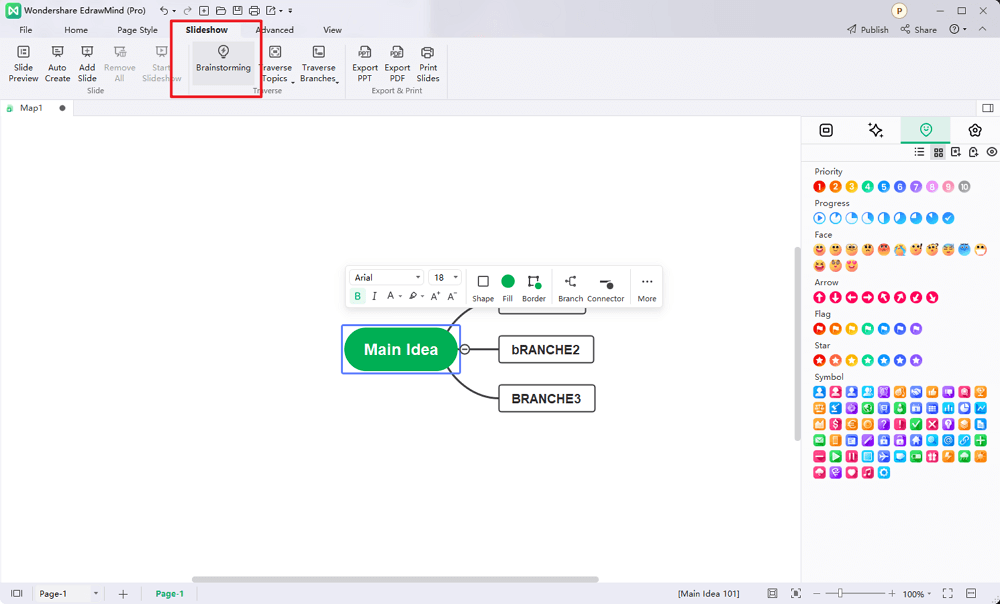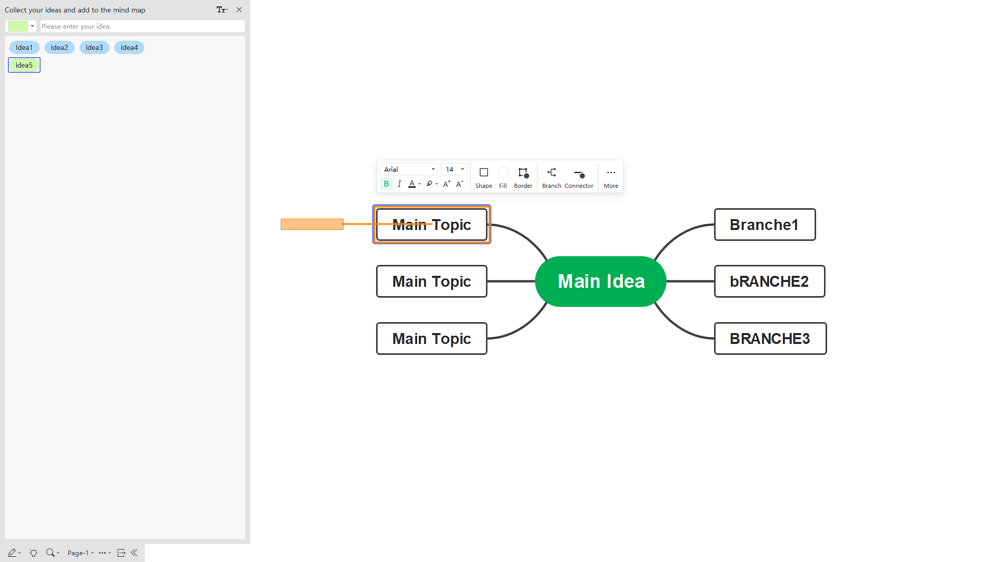 EdrawMind
Full-Featured Mind Mapping Software
33 predefined themes to make your mind map stand out
12 different structures to meet your need
Cross-platforms supported (Windows, Mac, Linux, Web)
Brainstorming mode and presentation mode
Group & real-time collaboration
Security Verified |
Switch to Mac >>
Security Verified |
Switch to Linux >>
Security Verified |
Switch to Windows >>
4. Add colors and visual elements
After you have captured your ideas, you can analyze the connections between the ideas. Add colors, images, and visual elements to help stimulate your mind. Adding colors and images can also strengthen your memory of your notes.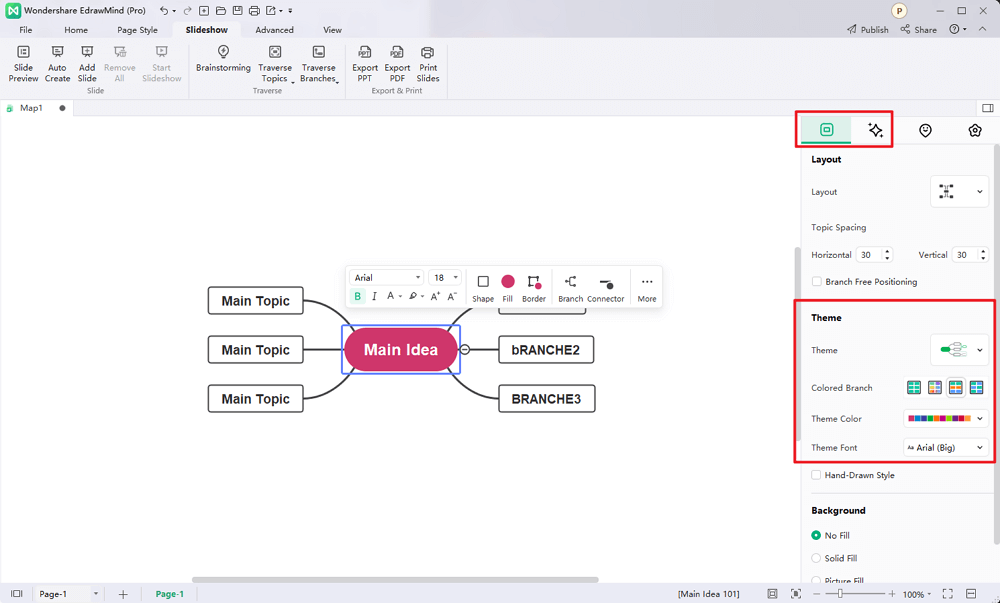 4. How to Create a Mind Map Easily?
EdrawMind is an amazing mind-mapping tool. With the help of this tool, you can create a mind map easily. Here is how:
Step#1 – Start on a Blank Canvas
Download EdrawMind tool and start with it. Check out the templates in the gallery of Edraw Templates and choose a structure you like. After opening it in the application, you can freely customize the template.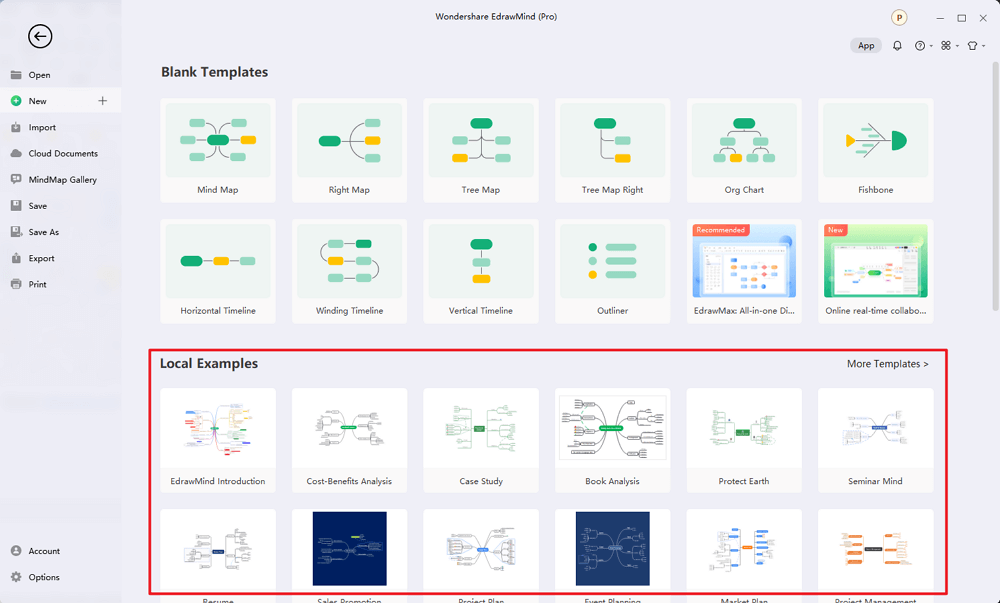 Step #2 – Add Topics/ Subtopics
Once you have created your template, you can start adding topics and subtopics after selecting the main idea and dropping it into the canvas. Simultaneously, add the shapes of the main topic around it by selecting "insert topic."
Follow up with a "subtopic" and press "enter." All topics and subtopics will be automatically connected in EdrawMind. This will take away much of the effort of connecting lines and topics/ subtopics on the map.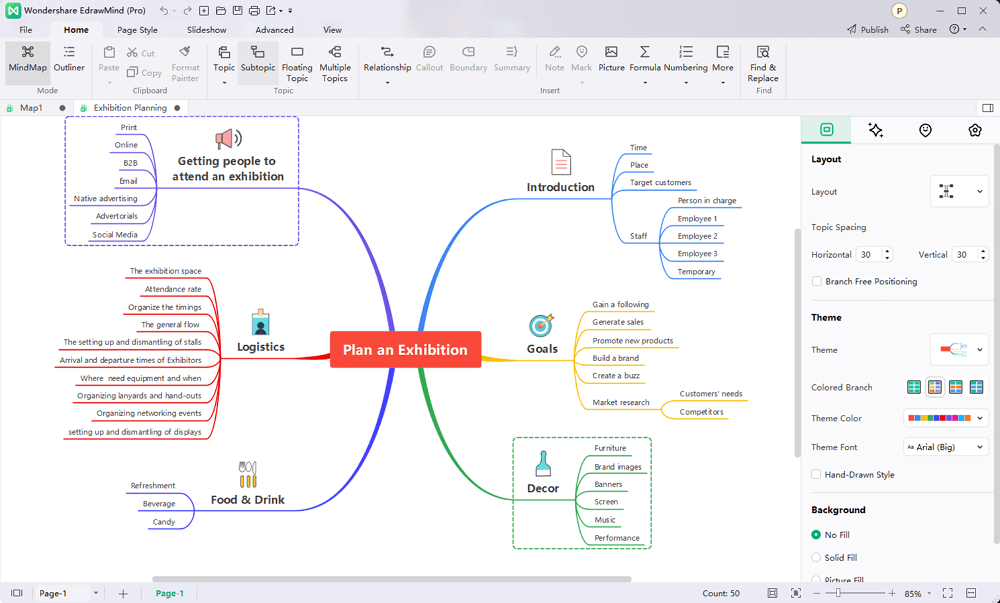 Step#3 – Repeat if Needed
You can add topics and subtopics until the topic and subtopic boxes are enough for you.
Step#4 – Set the Style of the Mind Map
You can use the built-in formatting tool to adjust its theme, layout, numbering type, and connector style with a single click. You can also insert different icons to the topics and subtopics to indicate the priority level.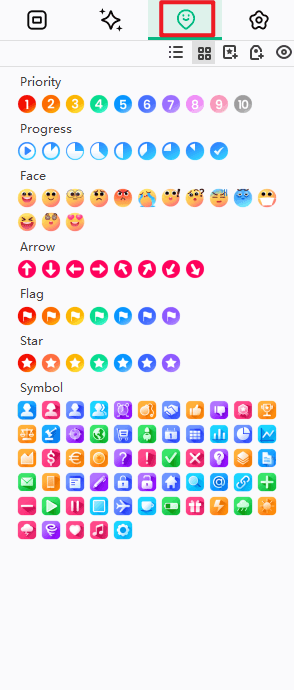 5. Free Mind Map Examples & Templates
EdrawMind has many free mind map templates that can be customized to fit the topic. Because mind maps are based on a concept, each template has a unique meaning to convey to its audience.
A Twitter marketing strategy is a long-term plan for using Twitter to help a company achieve its objective by choosing content for followers of Twitter.
2. Perceptual Map Template
The template illustrates the different customer perceptions of specific characteristics of a business. Participants are typically asked to arrange goods or services in the template about one another along two or more axes.
3. Computational Thinking Template
To show how computer science has helped in the growth of cognitive skills that are used to solve complex problems across all disciplines, this template is useful.
4. 15 Best Places to Visit In USA Template
This mind map PowerPoint template shows the 15 best places to visit in the USA. With the help of this free mind map template PowerPoint, you can easily visit all the beautiful places in the USA.
Want to use more PPT mind map templates? If yes, then visit EdrawMind Gallery.
Go to EdrawMind Gallery Now >>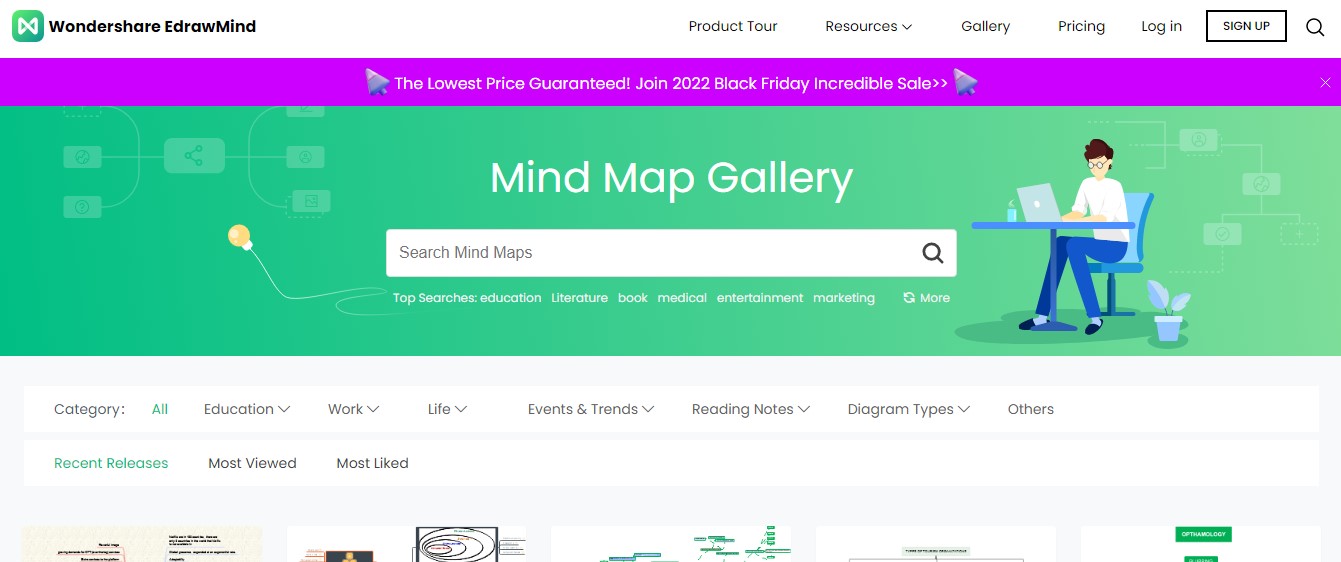 6. Practical Tips for Making a Mind Map Better
The following tips will help you improve your mind map.
1. Choose the right structure
If you want to create a mind map successfully, you will want to use the correct structure/ template that will suit your needs. Some of the common mind map layouts include the following:
Balanced Map
Tree Map
Org Chart
Fishbone Map
Logic Chart
2. Maintain Visual Analogy
Since the primary purpose of a mind map is to lay out and categorize your thoughts and ideas, you might want to ensure a similar classification in your mind map. With the right mind map tool, you can free yourself from the stress of styling your mind map.
The automated themes allow you to create similar ideas in a similar style.
3. Integrate different elements
If you want to take your mind mapping experience to the level of success, you will want to make efficient use of the different elements, such as images, colors, and icons. You can also draw arrows and boundaries to emphasize a section or to separate particular sections.
4. Choose the right colors
You can make your mind map richer by choosing the right colors and visual effects. The right kind of map tool will give you the freedom to use a wide range of colors, shapes, fonts, structures, and sizes. By choosing the right visuals, your mind map becomes more comprehensible.
7. Conclusion
The brainstorming and visualization technique of mind mapping is essentially mind-blowing. By crafting a mind map successfully, you can retain information and break complex ideas into easier ones. Mind mapping can also help you brainstorm a topic without skipping ideas.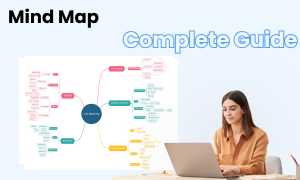 Mind Map Complete Guide
Check this complete guide to know everything about mind map, like mind map types, mind map symbols, and how to make a mind map.