Top 5 Small Business Organizational Chart Examples
>
Edraw Example
>
Top 5 Small Business Organizational Chart Examples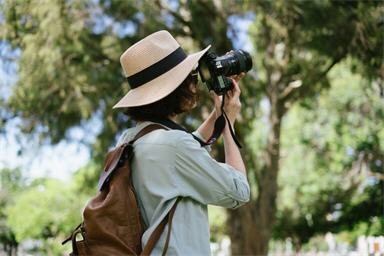 Posted by
Akiko
| 01/28/2021
Neueste aktualisierte Beispiele für Organigramme für Kleinunternehmen für Start-up-Unternehmen. Klicken Sie darauf, um weitere Details anzuzeigen und sie in Edraw Org Chart Maker einfach anzupassen.
Beispiel für ein Startup-Organigramm der Kreativbranche
Die Arbeit in der Kreativbranche würde jedem Mitarbeiter viel Spaß machen, insbesondere in einem Unternehmen mit einer aufgeschlossenen Organisationskultur. Die folgende Vorlage kann kostenlos heruntergeladen werden. Sie können sie verwenden und die Standardfotos, -namen und -titel durch eigenen ersetzen und Ihren individuellen Anforderungen anpassen.
OrgCharting: an intuitive organizational chart maker
Make professional org charts automatically with a few steps (no design skills are required)
Ideal for workforce planning, prioritizing and management
Provide professionally-designed org chart templates to get started quickly
Powerful data import and resynchronization to freely manage org charts
Work on the same org chart with your teammates at any time, on any device
Present, export and share your org chart at ease
Handels-Startup-Organigramm
Es ist schwierig, ein Handelsunternehmen ohne einen gut strukturierten organisatorischen Rahmen zu gründen. Schauen Sie sich einfach das folgende Organigramm-Beispiel mit den wichtigsten Titeln im Handelsgeschäft an.
Organigramm für Internet-Start-Ups
Internet- oder Netzwerkfirmen benötigen erfahrenere Techniker, wie im folgenden Organigramm für Internet-Startups gezeigt. Möglicherweise möchten Sie auch Praktikanten als Assistenten einstellen, um den gesamten Betrieb zu erweitern.
Organisationsdiagramm für E-Commerce-Startups
Beeilen Sie sich, um Ihr eigenes E-Commerce-Team gemäß der anhängenden Organisationsstruktur aufzubauen. Möglicherweise müssen Sie mehr Lager vorhalten und Online-Verkaufskonten registrieren, um mit den Wettbewerbern Schritt zu halten.
Organigramm für Technologie-Startups
Fortschrittliche Technologie zieht weltweit immer große Aufmerksamkeit auf sich. Eine große Anzahl von High-Tech-Unternehmen hat ihre Nischenmärkte gefunden. Das folgende Organigramm zeigt Ihnen die Organisationsstruktur eines Technologie-Startup-Unternehmens.
Weitere Beispiele und Vorlagen für Organigramme
Die folgenden Organigrammbeispiele zeigen Ihnen weitere Formate von Organigrammen. Sie können auf die Bilder klicken, um weitere Details anzuzeigen und diese kostenlos herunterzuladen.
Erstellen Sie mit Edraw Ihre eigenen professionellen Organigramme
Mit der leistungsstarken und innovativen Organigramm-Software Edraw Orgcharting wird der gesamte Prozess der Erstellung eines Organigramms einfach und schnell realisiert. Mit Edraw Orgcahrting können Sie die Dateien zum Erstellen der Organisationsstruktur importieren und exportieren. Probieren Sie es aus, indem Sie auf den kostenlosen Download-Button klicken.
Schauen Sie sich das Video-Tutorial an und sehen Sie, wie Sie mithilfe von OrgCharting ein Organigramm erstellen. Die integrierten Vorlagen erleichtern Ihnen den Einstieg in die Darstellung Ihrer Organisationsstruktur.