Step-by-Step Guide - How to Create an IDEF0 Diagram
>
Edraw How-To
>
Step-by-Step Guide - How to Create an IDEF0 Diagram

Part 1: What is IDEF0 Diagramt?
IDEF diagrams are used to show data flow and system control of business processes. An incredibly versatile modelling method, it can be applied to a wide range of enterprises including business and manufacturing and is well received by the government and private sector use.
An incredibly rigid framework used to study and enhance businesses, the IDEF diagram's strengths lie in its wide range of applications. Not only is it a comprehensive modelling method, but it is very easy to understand and can be used to model both simple and complex processes.
Part 2: How to Make IDEF0 Diagram?
Step 1: Start EdrawMax.
Step 2: Navigate to [New]>[Flowchart]>[IDEF Diagram]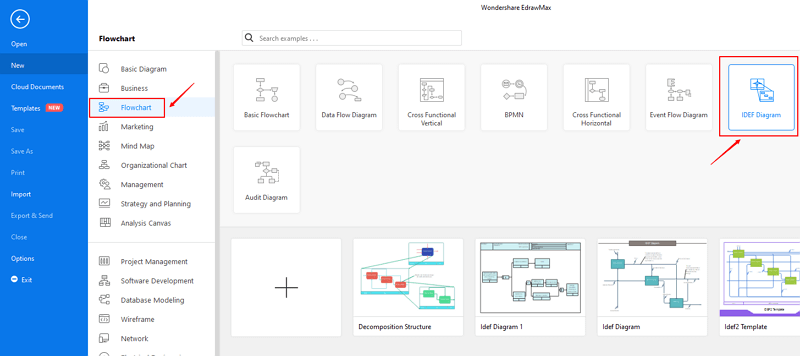 Step 3: Select one IDEF diagram template to edit on it or click the [+] sign to start from scratch.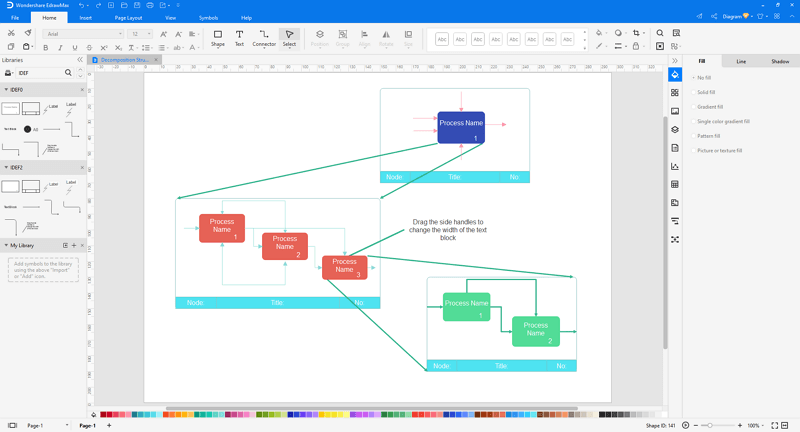 Step 4: You can export the file to Graphics, PDF, editable MS Office file, SVG and Visio vsdx file.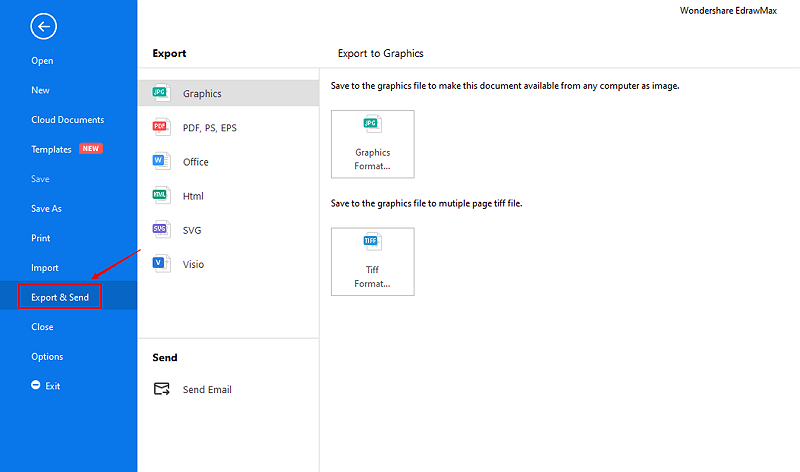 Step 5: And you can share your diagram with others via social media and web page.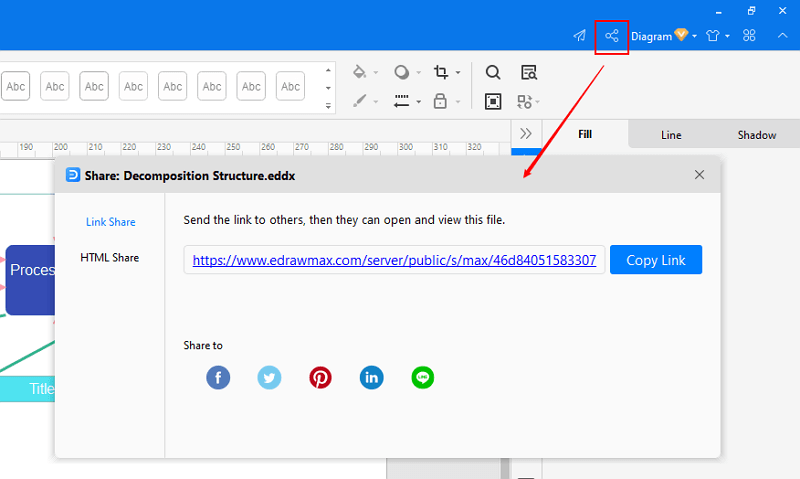 Watch this video to learn more. If the video doesn't play, please visit it at YouTube.
Part 3: IDEF0 Diagram Examples
Example 1: IDEF0 Diagram Template
IDEF0 stands for ICam DEFinition for Function Modeling, where ICAM is an acronym for Integrated Computer-Aided Manufacturing. They cover a wide range of users, from functional modelling to data, simulation, object-oriented analysis/design, and knowledge acquisition.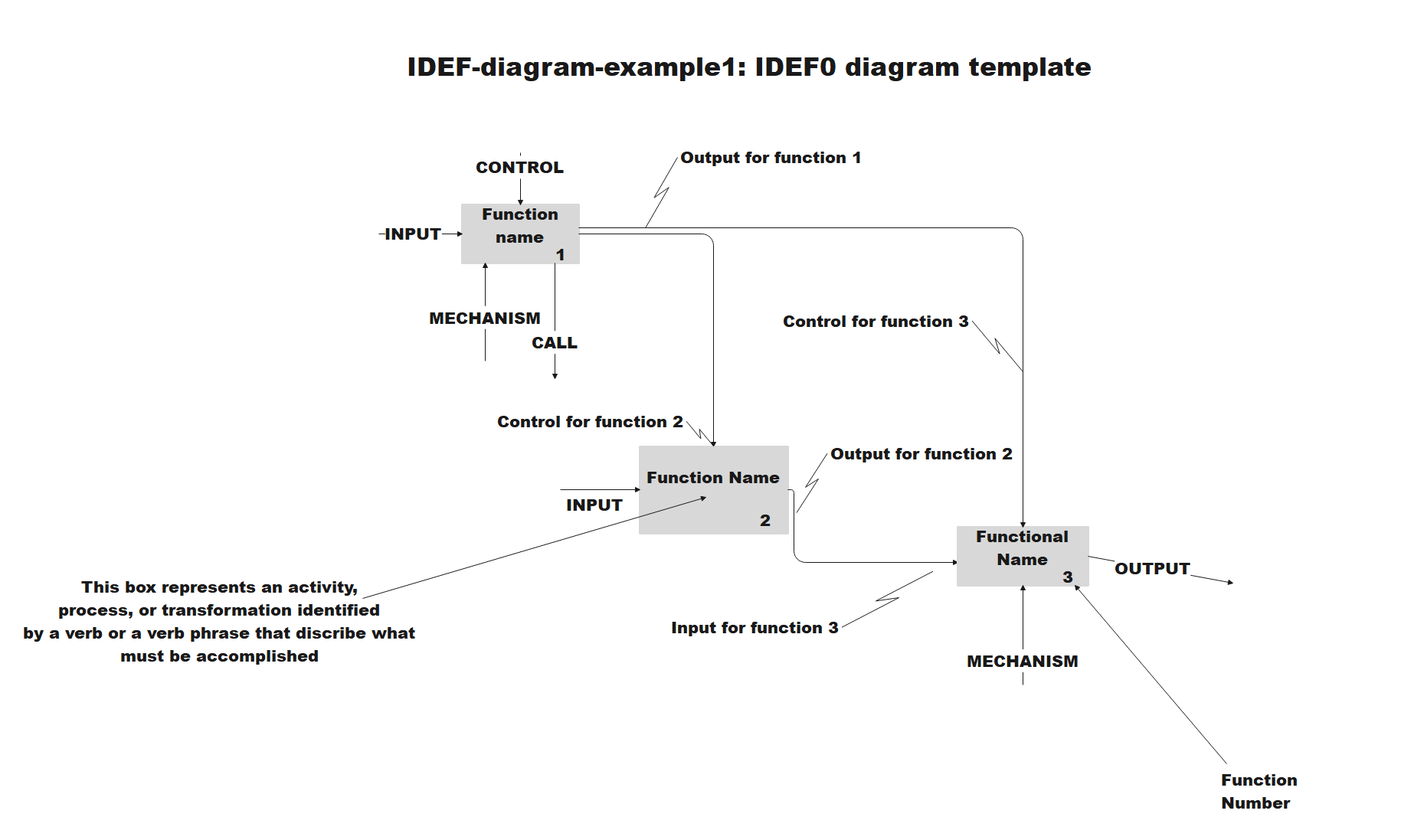 Example 2: IDEF0 Diagram for an Application Development
IDEF refers to a family of modeling language that covers a wide range of users, from functional modeling to data, simulation, object-oriented analysis. The IDEF0 tool is mainly used to model the decisions, actions, and activities performed by a software system when it undergoes the development process.