Floor Plan Software for Mac
Awesome, full featured cloud-based floor plan toolkit for drawing floor plan on Mac, Windows and Linux. It allows you to envision what your layout would look and feel like. Apple users can create professional-looking floor plan just by drag & drop in the OS X platform. The cloud-based collaborative features help multiple users work on floor plan in real time and communicate effectively.
Try it Free
Try it Free
Try it Free
Download for Windows 2000/2003/2008/XP/Vista/7/8/10
Download for Mac OS X 10.10 and later
Download for Linux Debian, Ubuntu, Fedora, CentOS, Mint and more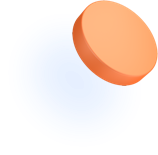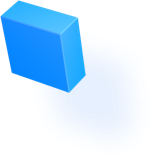 Affordable Mac Floor Plan Software
1 single floor plan program integrates various solutions for interior design, home, garden and landscape design. It is quite easy to use with drag-n-drop simplicity. With it, you can design your sweet home very, very fast. Also, compared with other online programs that need costly yearly subscription fees, Edraw's advantage lie in the lifetime license with lower price. It can be used as a solid 
Floor Plan Mac Visio Alternative.
Extensive Floor Plan Symbols
Edraw provides smart and easy-to-use floor plan symbols that are ideal for anybody who wants to design floor plan, even beginners. The symbols' smart feature allows you to adjust height, size, and length as well as thickness of walls, accurately and easily, through control handles and dynamic dimensions. When you rest the cursor over a shape, its dimension shows automatically. When you resize a shape, the dimension also changes accordingly, quite flexible.
Versatile Floor Plan Examples
Your new home or office starts with a great plan. Edraw offers you various floor plan examples right within the program or online. It is easy to find the design of your dreams. Modify any plan to your specifications! It runs on your computer with built-in examples and connects with its large online catalogue for furnishing and fittings.
Easy to Use
The straightforward users interface and extensive floor plan symbols make your work extremely fast. It contains more than 30 symbol libraries which support drag-and-drop use. It's easy to set accurate length and width of each symbol. You can make your floor plan both precise and visual appealing through the featured floor plan tools.
How to Create Floor Plan
Available Floor Plan Design Types
All-in-one floor plan solution includes basic floor plan design, office layout, seating plan, wiring plan, garden plan, fire and emergency plan, etc.