Circuit Diagram Software for Mac, Windows and Linux
Circuit diagram software allows users to create professional-looking circuit diagrams and schematics on OS X with a huge collection of electronic circuit symbols.
Try it Free
Try it Free
Try it Free
Download for Windows 2000/2003/2008/XP/Vista/7/8/10
Download for Mac OS X 10.10 and later
Download for Linux Debian, Ubuntu, Fedora, CentOS, Mint and more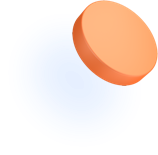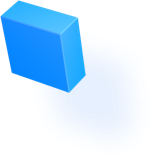 Circuit Diagram Software for Mac OS
Edraw circuit diagram software offers you a fast, effective and intelligent platform that enables everyone even novices to create professional looking circuit diagrams quickly. It's a cross-platform circuit diagram software available on both Mac and Windows. You can use it as a solid Visio alternative for circuit diagram, yet with a much cheaper price than Visio
Vector Circuit Symbols
We have 20 libraries of more than 800 electrical symbols and elements in the program, which covers almost all common components for circuit diagram design. You can find comprehensive lists of resistors, semi-conductors, capacitors, switches and relays, source and batteries, etc. These symbols are modifiable. You can change the formats according to whatever you want.
How to Create Circuit Diagram
Create electrical circuit schematic diagrams with pre-made electrical symbols and export to a desired format with one click. Edraw allows you to finish a circuit diagram simply by dragging and dropping built-in elements, which is fast, simple and reliable. Due to its straightforward interface and user-friendly functionalities, even novice users who have little drawing skills could still finish a circuit diagram in minutes.
Built-in Circuit Diagram Examples
Before creating a circuit diagram, many people will need to look at some well-created examples. Our software also includes circuit diagram examples, which you can use as starting templates. We also encourage users to share their great designs on our electrical diagram sharing community.
Available Circuit Diagram Types
Starting with the exact drawing template will get you to the right symbols you need. Here are the circuit diagram types available in the software.