More Than 260 Latest Diagram Solutions
EdrawMax provides all visualization solutions, from diagram drawing to graphic design, which is widely used in business, education, and social organizations.
Flowchart
Org Chart
Mind Map
Floor Plan
Electrical Diagram
Network Diagram
Science Diagram
BPMN
P&ID
Gantt Chart
Draw out the exact concept on your mind
grasp your inspiration with minimal effort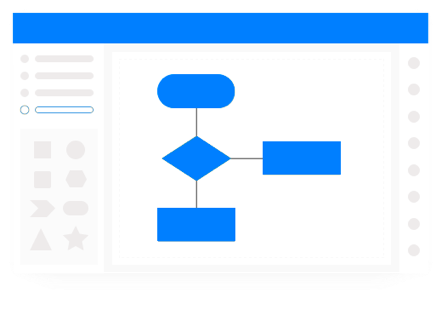 The User-friendly Interface
The interface is similar with MS Word so that users can operate the software without hassle. It is quite user-friendly because even beginners can handle it without learning a manual. At the same time, Edraw includes advanced elements for easy and effective diagramming.
Create Beautiful Diagrams with More Templates & Symbols.
With 260 types of diagram templates and more than 50000 vector symbols, creating an exclusive and stunning diagram with Edraw has never been so much easier before.
However, Microsoft Visio® only offers 80 types of templates, which the number of template types for Edraw is three times as much as that for Visio®.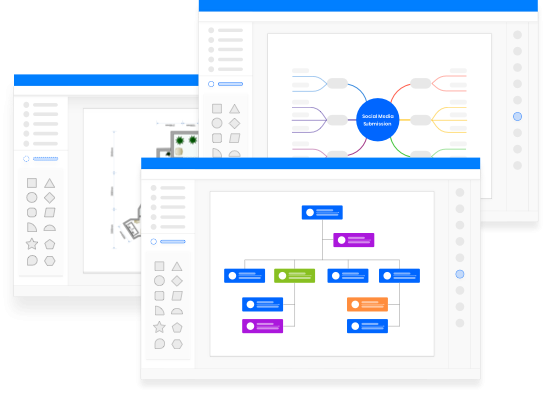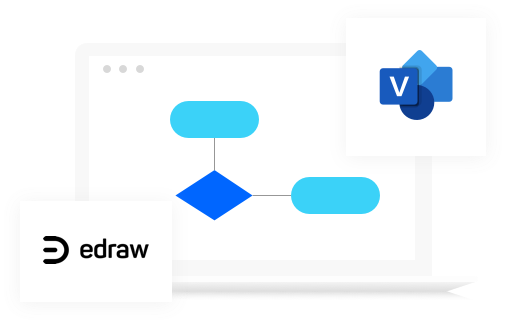 Compatible with Visio® and Other File Formats
You can import Visio files VSDX & VSD to Edraw.
Meanwhile, Edraw files can be exported to other files for free, such as MS Visio, MS Word, MS Excel, MS PowerPoint, SVG, Html, PDF, GIF, JPG, TIFF, etc.
However, with Visio®, only convert Visio files to quite a few file formats, even more, it's not free because you have to buy Microsoft 365 before converting files.
Affordable Price for More Features.
The price of Visio is almost as twice as that of Edraw.
Edraw's competitive price can help customers save a lot of money. Why not select a software with more features and lower price instead of Visio?
$280
Visio® Standard 2019
$99
EdrawMax
Annual License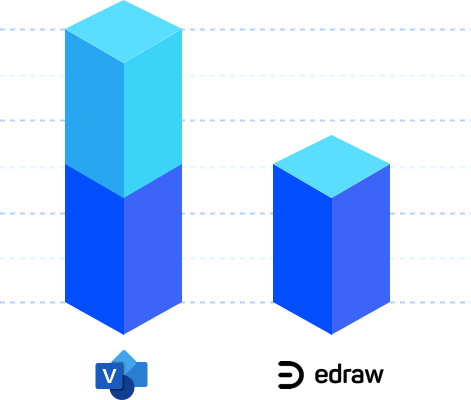 Our Customers Love EdrawMax and You Will, Too
The drag and drop functionality feature on EdrawMax makes it very easy to use as a design software. I like the massive free template ,as they have reduced the amount of time I extend on creating designs. I greatly value the compatibility which EdrawMax now has with Visio, which allow me to import files created with Visio and access them on EdrawMax.

Ease of use and vast templates to choose from. For almost all the needs of drawing and planning. I am a scientist and use it daily to create mind maps and flow charts for my research projects. I also use it for scientific drawing. My images now look more professional. I can better communicate with my team members through these interactive drawings.
We are trusted by 25 million customers worldwide







Move idea forward with EdrawMax