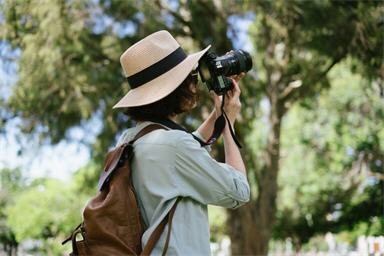 Posted by
Akiko
| 01/26/2021
Website Wireframe Windows UI Wireframe iPhone UI Wireframe Mac UI Wireframe iPad UI Wireframe
Creating wireframes with free templates and examples. Wireframes has never been easier.
A wireframe diagram is a visual tool used to show different elements on an interactive media page. A wireframe diagram can be created separately or can be a component of a storyboard. Edraw wireframe templates can be used for a wide range of software types, such as applications for Windows, the Internet, and mobile devices.
Edraw software is a rapid wireframing tool that helps you works faster and smarter by producing you sketching experience on a whiteboard using a computer. Edraw is a wire-framing tool and UI designer combined into one neat package. Start little and build your way up to your dream system with Edraw software.
Learn ultimate Web diagram tutorial to get more details.
Edraw is a powerful yet easy-to-use drawing tool allowing you to quickly create wireframes through pre-defined template. It has a large collection of pre-drawn shapes and many advanced functions, which greatly reduces the complexity of drawing. You can simply drag and drop the pre-made shapes, while hand-draw is available as well if you want. There are professional built-in themes for you to apply by a single click, or you can customize your drawing through the rich color scheme and fill options. You can export your drawing to PDF or other graphic formats with only a single click.
ABeginner's Guide to Wireframing
Excellent Wireframing and Prototyping Tools for Windows
UI Mockup Tool - Help Plan Your Web Site
Interactive Wireframes to Design Mobile Applications
Create a Wireframe Diagram for Windows 7 User Interfaces
Essential Tools and Resources to Create Great Wireframes
Best Wireframe Software for Linux - Create Wireframes Effortlessly
Edraw software includes many special shapes and symbols used in wireframe diagrams, logo, image placeholder, H1 header, H2 header, H3 header, 10pt label, 9pt label, 10pt link, 9pt link, text block, radio box, Navbar, webcam, button, check box, etc.
Website Design Wireframe Example
A website design wireframe example, showing the placement of website elements and the layout structure, is available for anyone to download and use.
Sports News Website Wireframe Example
Another website design wireframe example is well prepared on the right, which might stimulate your creativity in website designing.
iPhone UI Wireframe Example
An editable iphone UI wireframe template is provided to benefit our users. Click into the download page and save it for your own use.
Share Website Wireframe Example
Social News Website Wireframe Example
A social news website wireframe example is provided for reference. Anyone can download use this editable template for a fast website design.
iPhone IM UI Wireframe Example
An iphone IM UI wireframe template is ready to use in vector format for your own designs.
Wireframing in Easy Diagramming Software