TQM Diagram Software for Mac, Windows and Linux
TQM diagram software for Mac, Windows and Linux is an easy-to-use diagramming program which provides a large quantity of shapes and templates for users to drag-and-drop. And its real-time collaboration enables users to communicate with colleagues seamlessly.
Try it Free
Try it Free
Try it Free
Download for Windows 2000/2003/2008/XP/Vista/7/8/10
Download for Mac OS X 10.10 and later
Download for Linux Debian, Ubuntu, Fedora, CentOS, Mint and more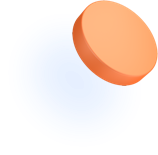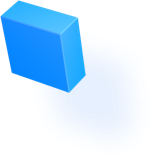 Affordable Price With Lifetime Upgrade Guaranteed
This TQM diagram software is a great Visio alternative with cheaper price. Users are free to enjoy a lifetime upgrade guarantee once buying a lifetime license. And it is available not only for Mac, but also works on Windows and Linux. Few TQM diagram programs on the market can support three systems like ours.
Abundant Vector TQM Diagram Shapes & Templates
Our program provides various standard TQM diagram shapes and templates for users to drag, drop and edit. All the shapes are royalty-free, users can easily customize them to fit their different situations. Furthermore, there are thousands of general shapes are offered and grouped into different categories for ready reference which can make diagrams more vivid and attractive.
Support Cloud Collaboration
With free cloud storage space, you can save files to the cloud and collaborate with others conveniently. Files in Edraw Cloud can be opened and downloaded through the browser. This makes it easy for others who don't have the software to view and share the Edraw documents.
Multiple File Formats Import & Export Support
Sharing your diagrams with your friends and colleagues becomes quite convenient with this powerful program. It supports importing Visio & SVG files and exporting files to various formats, such as JPEG, TIFF, PDF, PPT, Word, Excel, HTML, Visio, SVG, etc. Diagrams sharing can be finished with just one click.
Available Business Diagram Types
We have separate libraries for different network diagram types so you can draw your preferred network diagram by using the exact symbol suite. You can find templates for 3D Network Diagram, Basic Network Diagram, AWS, Logical Network Diagram, Detail Network Diagram, Cisco Networks, etc.