Wondershare MindMaster Has Now Been Rebranded As Wondershare EdrawMind
Wondershare MindMaster, a collaborative mind mapping and brainstorming tool has recently undergone a drastic rebranding. To align with its parent Edraw and to attain a long-term brand vision, the tool is now called Wondershare EdrawMind. Apart from changing the product's name, a new dedicated website for EdrawMind has been published and is expected to gain more traction with time.
"I'm excited to announce that MindMaster now has a new name and brand identity – EdrawMind, "said Edwin Wang, the Product Director of the Edraw. "We want our users to have a sense of belonging as an Edrawer. Now, EdrawMind aligns with the other offerings of the Edraw Suite - EdrawMax, EdrawInfo, EdrawProject, and OrgCharting. In addition, the new name will further explain our brand vision: to explore diagramming possibilities, improve productivity, and unlock potentials to express creative ideas visually," he further added.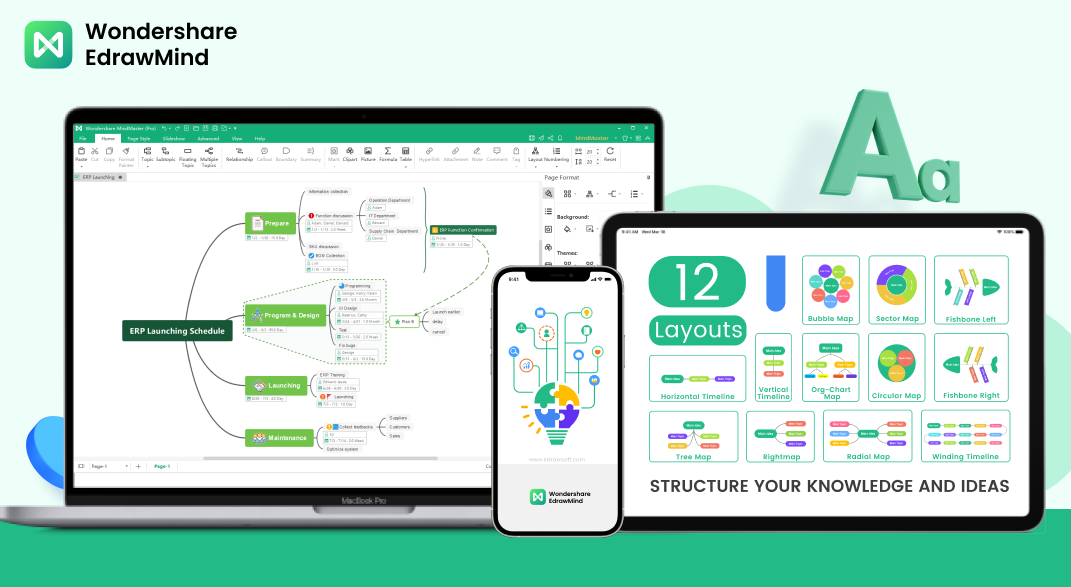 The Need for Rebranding MindMaster to EdrawMind
The company aims to make Edraw suite a world-class brand in diagramming software industry. Since its conception in 2004, the Edraw Suite has served more than 25 million users and is actively used in all industries like education, marketing, engineering, and more. Even though MindMaster is already a beloved product by the users, EdrawMind, the new name, has further reflected the product is a part of Edraw Suite; rebranding can increase the awareness of EdrawMind.
EdrawMind is more than a mind mapping tool. The team can brainstorm, mind mapping and share ideas here, but also present in slide or traversal mode, use outline mode 2.0 to take notes, and arrange projects through Gantt chart. The product aims to become a platform for users to express their ideas, thoughts and bring them to life.
More importantly, the brand strives to build a community of like-minded people, not just release new features or build products. The new name reflects the changes in the services provided to users. The goal is no longer to help users become experts in mind mapping but to become a spear and shield to realize ideas and help users break through boundaries and achieve more goals.
The Future Plans for EdrawMind
The company is committed to developing user-friendly and high-utility powerful software. It has invested 70% more in Research & Development team than the previous year. The changes will turn EdrawMind from a simple mind mapping tool to a real-time collaborative workspace where the team would spark their ideas and solve big challenges.
To get more updates about Wondershare EdrawMind, its latest website can be visited: https://www.edrawmind.com/ or follow on YouTube , Instagram, Facebook and Twitter.