How to Create Mind Maps on Microsoft Word
>
Mind Map
>
How to Create Mind Maps on Microsoft Word

Mind maps are perfectly used in brainstorming, which enables you to present ideas more effectively. Use following tips to create mind maps on Microsoft Word.
Microsoft Word is equipped with creation and drawing tools that are easy to use and navigate, so it couldn't be much easier to use Microsoft Word to create mind maps with basic shapes and flowcharts.
Now, all you have to do is follow the steps below so that you can effortlessly create a mind map in Microsoft Word in minutes.
Three steps to create a mind map using Microsoft Word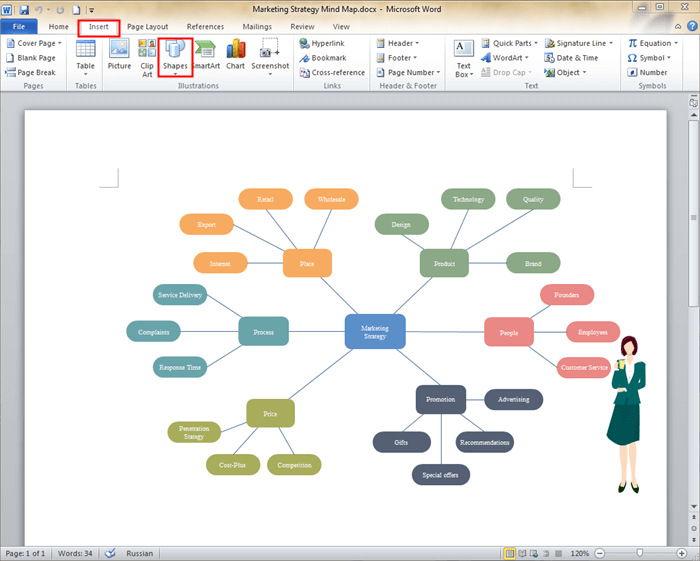 Step one: Run Microsoft Word and open a mind map drawing page
Step two: Add shapes and text
To add shapes: go to Insert tab > Shapes and choose shapes under the Basic Shapes section.
To add text: click on Text Box in the Insert menu, select the type of text box you prefer. Type content in the text box.
Step three: Connect shapes
To connect shapes with lines, click Lines under Shapes to select line connector types you need.
For better diagramming solutions, try Edraw Max, which is specially-designed for making mind maps, along with other kinds of diagrams. It's different from Microsoft Word because it supports to collaborate with other team members on the cloud's file storing and sharing capabilities. Plus, its import feature allows you to create a mind map with the data you select effortlessly.
Edraw Max - an All-in-One Diagram Software
Effortlessly create over 260 types of diagrams.
Provide various templates & symbols to match your needs.
Drag and drop interface and easy to use
Customize every detail by using smart and dynamic toolkits
Compatible with a variety of file formats, such as MS Office, Visio, PDF, etc.
Feel free to export, print and share your diagrams
1. Open a Blank Mind Map Drawing Page
On the File menu, click New. Select Mind Map in Template Categories list and then choose a template.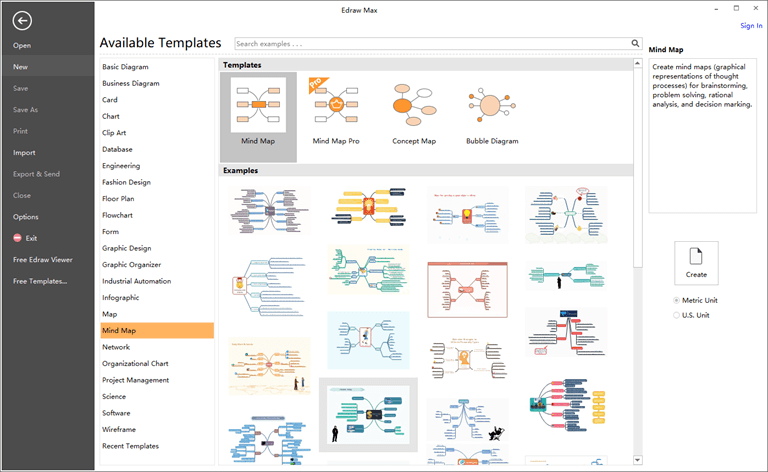 2. Add Main Topics and Subtopics
Simply press Insert key the first time to add a pair of Main Idea and Main Topic Shapes. Press Insert more times to add more Main Topic shapes. You can also select a shape and click the floating button to add a topic or sub-topic.

3. Add Content to Mind Map
To add text to shapes: double click the shape, a red box shows, you can type contents in the text box now.
To add symbols to shapes: there are various symbols such as Numbers, Flag, etc specifically designed for mind maps, just drag them onto shapes.
Tips: you can also insert pictures from your computer to shapes.
4. Arrange the Mind Map Layout
Choose the Main Topic shape and then hit Mind Map Theme on the Mind Map tab, select a layout style you prefer.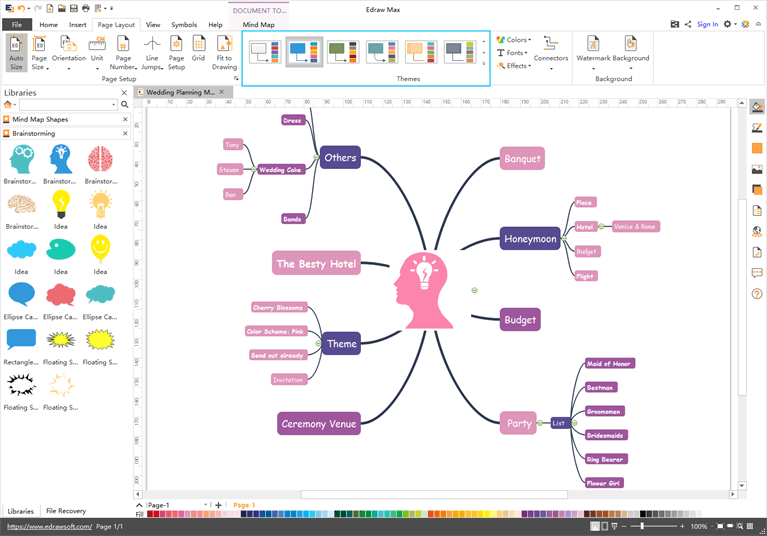 Mind Map Templates for Word
Abundant mind map templates are offered to help users make a professional-looking mind map. Everything becomes extremely simple with our mind map templates. They are easily editable, high on readability and rich on visuals.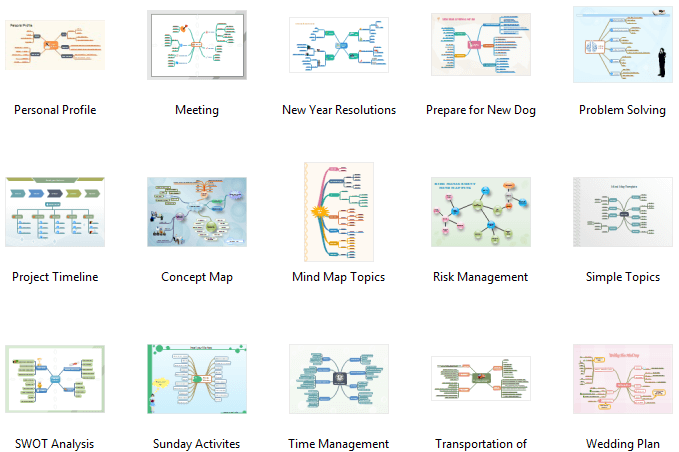 Read More:
Create Mind Map for PowerPoint
Export A Mind Map to MS Visio VSDX File