Garden Design Software for Mac, Windows and Linux
Looking for an easy-to-use garden design software? Edraw is an ideal solution to help design and plan gardens and other landscapes such as seating plan, emergency plan on Mac, Windows, or Linux.
Try it Free
Try it Free
Try it Free
Download for Windows 2000/2003/2008/XP/Vista/7/8/10
Download for Mac OS X 10.10 and later
Download for Linux Debian, Ubuntu, Fedora, CentOS, Mint and more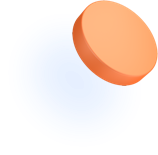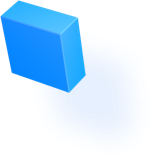 Cross-Platform Compatibility
Edraw is an all-in-one garden design software for users to create garden plans on Mac, Windows, Linux in more convenient way. No matter what system or browser you use, enjoy the fluid diagramming and intuitive viewing experience of our software.
Abundant Garden Design Symbols
A variety of pre-drawn vector garden design symbols like pavilion, umbrella, lawn, rock garden, stone road, stone, flower and stone, wood fence, wood gate, wood post, etc are available in the program. All symbols are customizable, you can personalize the symbols or create custom symbols on your own.
Start Fast with Garden Design Templates
An extensive collection of garden design templates from basic to complex layouts for parks, etc make you design accurate and attractive garden plans with ease. The templates are free and editable, just give your garden plan a finished look by adding color, texture and gradients by simply pointing and clicking.
Real-Time Collaboration Through Cloud
For large-scale garden design, diagramming in the cloud means getting feedback and updates from colleagues in real-time. Edraw Garden Design Tool offers Cloud storage for effective team collaboration, thus team members can save, view, or edit it anytime and anywhere.
Available Floor Plan Types
We have separate libraries for different types of floor plan so you can draw your preferred floor plan by using the exact symbol suite. Click a specific template in the software to gain relative symbols and tools. There are Home Plan, Office Layout, Seating Plan, Garden Plan, Fire Emergency Layout, HVAC Plan, Electrical and Telecom Plan, etc.