Why Choose Edraw Max?
Edraw Max is an extremely powerful all-in-one diagramming tool that can serve all of your purposes. Whether you need to draw flowcharts, fishbone diagrams, UML diagrams or design floor plans, office layouts, you can find what you want in Edraw Max. Importantly, it is quite affordable.
Massive Templates & Symbols
Templates let you go fast. Get inspired and start your design quickly by choosing from thousands of our professionally designed templates.
Robust File Compatibility
Excellent file compatibility allows you to import Visio files or export your drawings to a variety of familiar file formats, such as Visio, PDF, Word, PPT, JPEG, Html, etc.
More Powerful than Visio®
Edraw Max allows you to create more than 280 sorts of diagrams effortlessly, from the technical diagrams to the attractive infographics, which leaves Visio far behind.
Easy to Get Started
Powerful dynamic toolkits allow you to quickly customize every detail with ease. It's super intuitive and user-friendly.
Visualize Your Ideas
in the Most Impressive Way
Present data intuitively. Draw anything including innovative ideas, knowledge and process to get a better solution.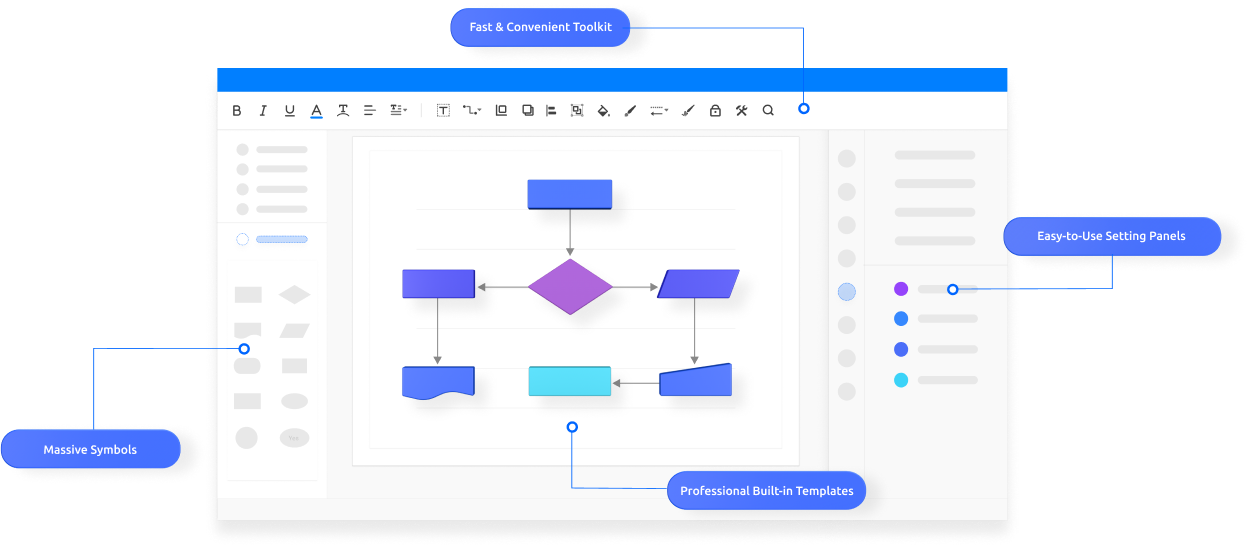 Share Your Designs Anytime, Anywhere
You can easily export your diagrams to other files such as Office, PDF, Visio, and graphic files. Meanwhile, you can also share your amazing work on social media through Html link!
Collaborate with Team Members
Based on cloud storage, you can freely work on the same project with your team members at any time, on any devices.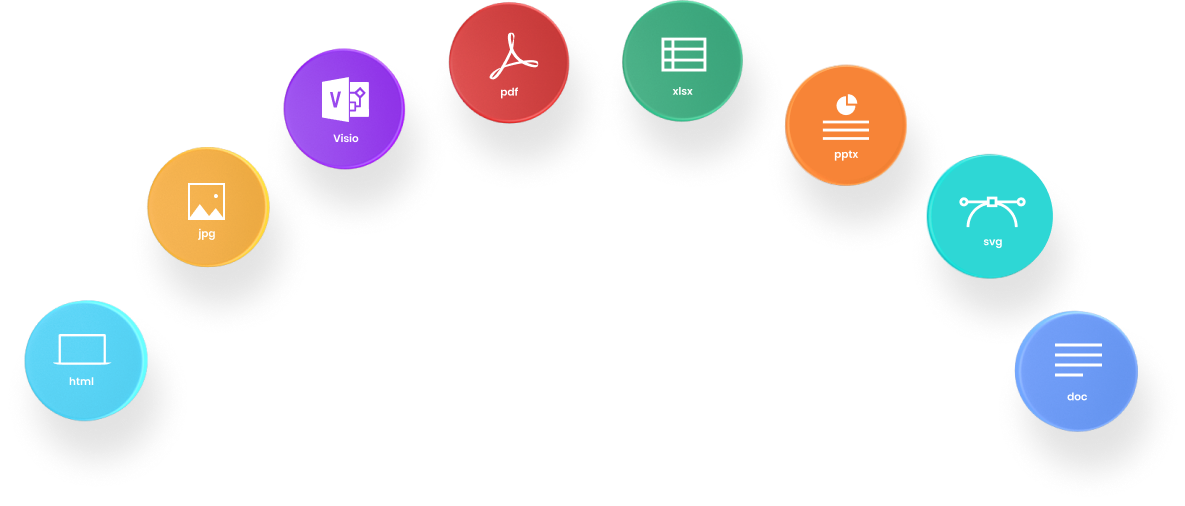 Cross-Platform Visual Communication Tool
Whether your device is desktop or mobile, you will have the same seamless user experience.

More Than 280 Latest Diagram Solutions
Edraw Max provides all visualization solutions, from diagram drawing to graphic design, which is widely used in business, education, and social organizations.

Creating flow chart, mind map, org charts, network diagrams and floor plans with rich gallery of examples and templates.
"Wrapped in a comfortable-looking interface, Edraw Max brings rich features and tools for mind maps, like the diagram theme options and the lots of exporting choices. Furthermore, some of the features, such as the Pencil or Pen tools to draw your own icons, are quite competitive compared to the majority of other free mind mapping tools."
- by Sasha Martynchuk
"I have been using EDraw since 2014 and I am very happy with the product. I have two licenses and my son also uses your product. I have found it very useful for my studies using the UML tools, and my son as well. Initially he used another product but he has swapped when he found out how easy EDraw is to use. I also use EDraw to create images for bespoke Android applications which I develop. I really recommend this product for any ICT student. It helps with all the projects including project management."
- by Justin Thomas
"I am a business analyst who uses flow diagrams for mapping out business processes. Recently I have been writing fiction and now also use flow diagrams for plotting and weighing up alternative paths before doing the writing. I simply love this product (Edraw Max)! It does everything that MS-Visio ever did for me, but on my Mac and better, easier and more intuitively."
- by Gary Nunn