Brochure Software for Windows, Mac and Linux
Create beautiful brochure with our drag-and-drop brochure design tool. Get started in seconds with beautiful pre-made brochure templates and use a large variety of design elements for free.
Try it Free
Try it Free
Try it Free
Download for Windows 2000/2003/2008/XP/Vista/7/8/10
Download for Mac OS X 10.10 and later
Download for Linux Debian, Ubuntu, Fedora, CentOS, Mint and more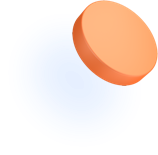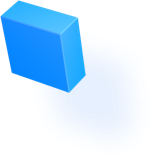 Easy to Lay Out Images and Text
Place images and text blocks anywhere you want. Use smart guides to plan the layout and guide the alignment. Use distribution button to set equal spacing of objects. Easy to set custom page size and create any dimension of bi-fold or tri-fold brochures.
Rich Editable Vector Brochure Icons
With a large variety of built-in vector icons, making a brochure becomes less difficult. You not only can find basic shapes like circles, rectangles, and triangles, but also can get pretty decoration elements like titles, lines, flowers, etc. Search the shapes and icons you need, drag and drop to use, and re-edit them to your liking.
Create Your Own Icon
Use special tools like "Pencil Tool" and "Pen Tool" to draw any symbols or figures you need. These tools give you an unique experience of a great brochure software. Use your imagination and create any shape you like.
Shapes and Images Cropping
The program has boolean operation tools which makes it easy to combine, fragment, and intersect shapes. Also, it allows users to insert image and crop the image to any shape. These tools give users more convenience to create stylish and modern brochures.
Various Free Brochure Templates Are Available
Don't know where to start? No worries. Our brochure software has its own customizable templates to help you become a top designer within a few clicks.
With this program, you can design: