6 Best Invitation Card Makers: Create Custom Invitation Cards
Design perfect invitation cards for every occasion to impress the invitees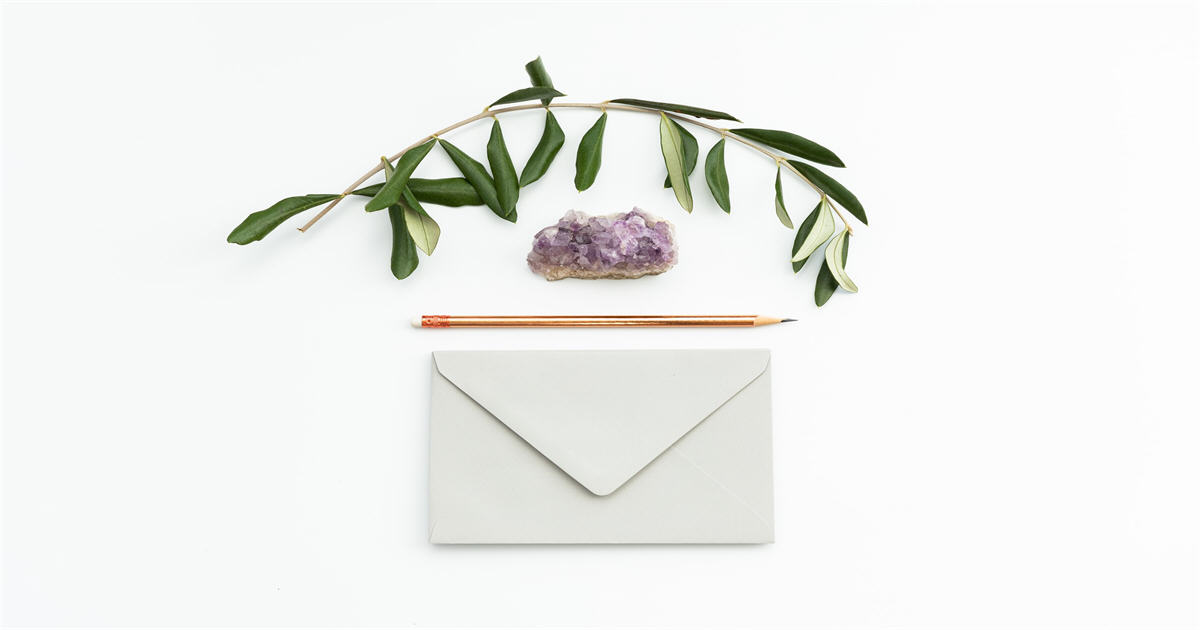 Invitation cards have been used for a long time to convey various messages. On those special occasions, there is no better way to send an invitation than doing it using a well-designed card. Invitation cards do not have to be very complicated. The best types of cards are those that utilize simplicity as well as a personal touch to their design.
Whether in the process of designing a wedding invitation card, a birthday party invitation, or even a graduation invitation, the message has to be clear and concise. With the increased need for invitation cards, came the need for software to aid in the design of these cards. In this article, we will be looking at invitation card makers available in the market as well as their pros and cons so as to arrive at the best of them all.
6 Best Invitation Card Makers in 2020
1. Edraw Max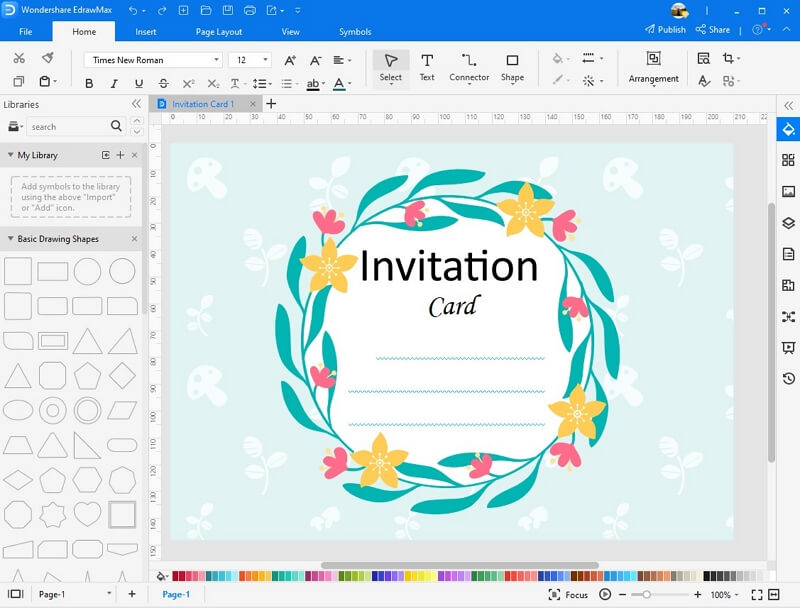 When in the search for a multi-purpose application, very few can match up to Edraw Max. Other than designing cards, users also can create flowcharts, organizational charts, network diagrams, project charts as well as electrical diagrams. When it comes to invitation card design, the user has the freedom to design it as they please using the more than 10,000 in-built shapes that can be dragged and dropped onto templates. Users are also able to fill colors and add images of their choice to the card before saving it. It is available on Windows, macOS, Linux as well as on Web browsers. It does, however, have a trial version, which then requires the user to make a payment of $99.00 per year upon expiry.
It has a user-friendly interface that allows even the most novice users to use it without any problem effectively.
Edraw Max also provides multiple styles and pre-made templates for creating your invitation cards.
The biggest downside of Edraw Max is the lack of support on mobile devices.
It is quite expensive for people who do not intend to use it for professional purposes.
2. Greeting Card Builder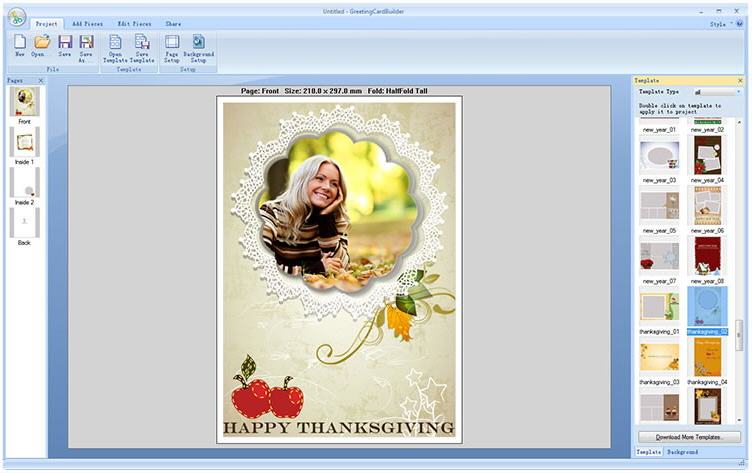 Greeting Card Builder is an application that is only aimed at creating cards for various occasions. Its user-friendly interface is easy to use and understand even for beginners as it bears a striking resemblance to the Paint application found on Windows. It allows users to view changes that he/she makes to the document in real-time. The app comes with various tools such as layout managers, filters, colors as well as cropping and resizing capabilities to modify the cards to the user's preference. It is mainly designed for Windows and so does not have provisions for mobile platforms. It is available for a one-off fee of $29.99 since it does not have a free version.
Greeting Card Builder is very easy to use and learn due to its simplified user interface.
It makes use of WYSIWYG that makes it quite easy to make changes to documents.
The lack of support for mobile devices is the biggest downside.
3. CardWorks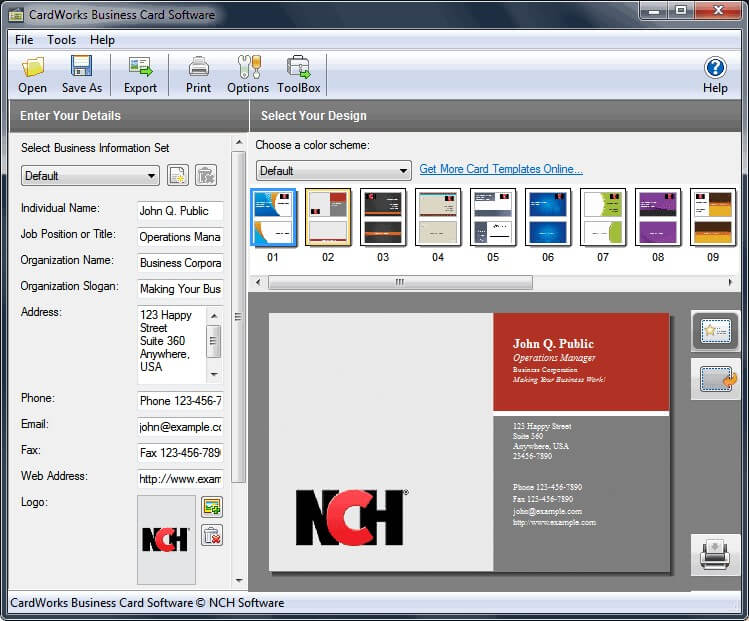 CardWorks is specifically made for users looking for an application with ready-made templates that can be slightly modified to fit their expectations. It also comes with tools that facilitate editing text, color as well as sizing. If users need more templates, they can quickly get them from the website provided. After the design process is complete, users can share the designs in the form of high-quality PDF files or print them out. CardWorks is only available on macOS and Windows. It is available in three modes; for users who only want to work on individual cards, there is a free version. However, for those who intend to work from home to produce cards commercially, the Home-use license is $14.99. The commercial license, which is meant for businesses, costs $16.97.
Availability of templates makes the card designing process quite quick and easy.
The provision of a free version is a unique offering among many applications of its type.
Lack of support for mobile devices or web servers.
4. CorelDraw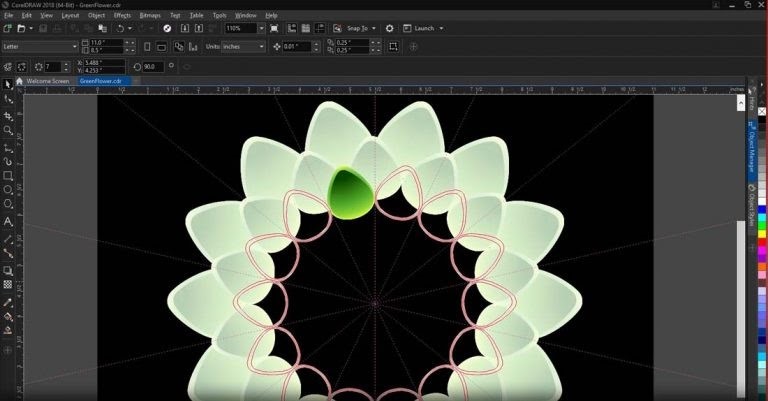 CorelDraw is an application specifically designed for professionals working on graphic design projects. It can be used for a wide array of tasks due to its superior vector graphic creation capabilities. Since it is targeted toward professionals, it is provided together with five other tools, which are collectively known as the CorelDraw graphics suite. CorelDraw gives users the ability to create an illustration of the invitation card they would desire, edit the layout of the card, apply custom colors as well as create custom shapes. It retails at $499.
CorelDraw is highly versatile and can be used for a wide variety of functions.
It supports multiple platforms.
It is quite expensive, especially for those that do not intend to utilize the features of the CorelDraw suite fully.
5. Canva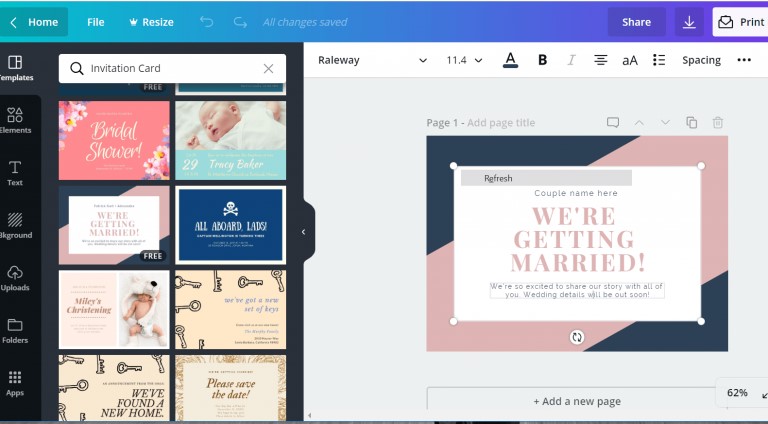 Canva is an online graphic design application that is created for users that did not particularly want to have to install an app on their computers. It provides users with numerous templates to choose from that they can modify to suit their preferences. The application provides tools that enable users to create new shapes, layouts, frames, add text as well as color to the designs. An additional feature is the use of filters to enhance the cards. Canva has a free version available. However, should a user desire to unlock all the functionality of the application, a $9.95 per month fee is payable.
It is very easy to use.
Availability of a free version is quite helpful for users who do not work on a lot of projects.
It does not have as much functionality as the other invitation card makers on the list.
6. Paperless Post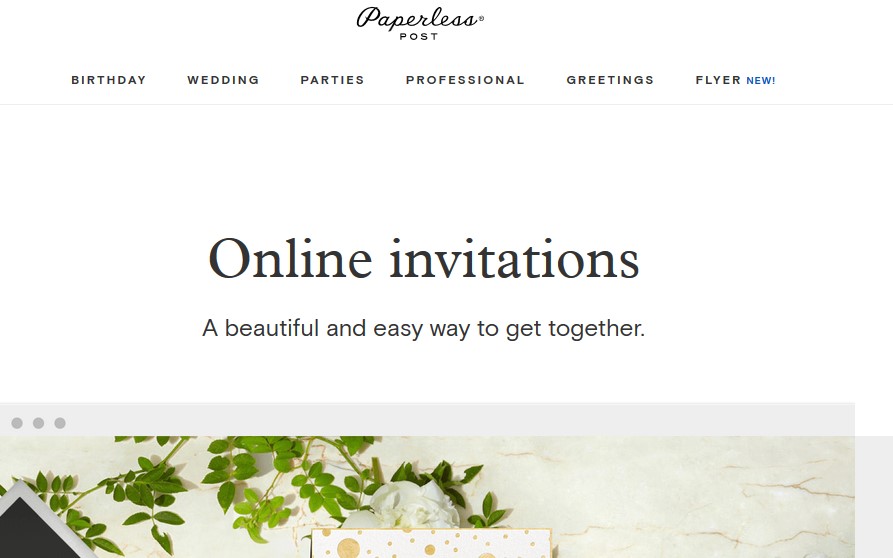 Paperless Post is an online application that enables users to create invitation cards suited for a wide array of events. It also has a provision for creating the cards offline where users can design their own cards to fit their preferences. When using Paperless Post, a user can directly use the templates created by the designers of the application and only need to change details such as the name and description of the event. Upon registration, users can use up to 1000 templates for free. However, should they require more detailed designs, they can opt to purchase coins that activate the new templates ranging from $10.00 to $100.00.
It is quite easy to use.
The use of templates simplifies the design of invitation cards.
The coin purchasing system can be quite confusing at first.
Select a Suitable Invitation Card Maker for Yourself
Numerous applications in the market can be used to create invitation cards. What sets them apart from one another is the capability of performing other functions other than card design. It is mainly because users are not likely to be confined to one type of task only.
With this point in mind, the application that stands out most for me is Edraw Max. This is due to its diverse functionality that includes the ability to create flowcharts, organizational charts, floor plans, scientific illustrations, mind maps as well as network and electrical diagrams. It means that Edraw Max shrinks the number of diagramming tools that I need to have installed on my computer to carry out various functions. When looking at its pricing from a professional point of view, it is quite reasonably priced. Its user interface is also quite friendly and does not take a long time to figure out how to navigate through it.